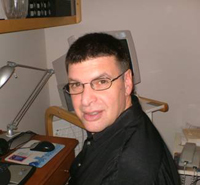 Position / Title:
Professor of Economics
Email:
bcadsby at uoguelph.ca
Areas of Specialization: Experimental Economics, Experimental Finance
Bram Cadsby has a B.Sc. (Econ.) from the London School of Economics, an M.A. from Queen's University and a Ph.D. from the Massachusetts Institute of Technology. His primary research interest is in experimental economics and experimental finance. He is currently working on: the effect of different compensation schemes on productivity and misrepresentation; trust, reciprocity, promises and social distance/guanxi; behaviour towards risk as an affective versus a rational phenomenon; demographic priming and economic behaviour; punishment and free-riding in large groups; and decision-making by committees, teams and managers.
His research has been supported by numerous grants from the Social Sciences and Humanities Research Council of Canada, the Australian Research Council, the Ontario Centre for International Business, and the Financial Research Foundation of Canada. He has twice held a Visiting Erskine Fellowship at the University of Canterbury in New Zealand and has been a visiting professor at numerous universities in China, Australia, the United States, and Japan. His research articles have been published in such journals as Games and Economic Behavior, Review of Financial Studies, Journal of Public Economics,Academy of Management Journal, Management Science, Journal of Business,Experimental Economics and Journal of Economic Behavior and Organization.
Research:
"Tax Compliance and Obedience to Authority at Home and in the Lab: A New Experimental Approach," with Elizabeth Maynes and Viswanath Umashanker Trivedi, Experimental Economics, Vol. 9, No. 4 (2006), pp. 343-359.
"Sorting and Incentive Effects of Pay-for-Performance: An Experimental Investigation," with Fei Song and Francis Tapon, Academy of Management Journal, (2007), Vol. 50, No. 2, 387-405.
"Competitive burnout: theory and experimental evidence," with J. Atsu Amegashie and Yang Song, Games and Economic Behavior, (2007), Vol 59, 213-239.
"Step Return versus Net Reward in the Voluntary Provision of a Threshold Public Good: An Adversarial Collaboration," with Rachel Croson, Melanie Marks and Elizabeth Maynes, Public Choice, (2008), Vol. 135, No. 3-4, 277-289.