Volunteer
Volunteer – You can make a difference!
The University of Guelph supports and encourages all employees to build a better planet through community outreach and volunteerism.
Explore the volunteer opportunities available to you on campus, in the community, and around the world below!
The University of Guelph was the first university in Canada to support Leave for Change, an initiative that allows employees to volunteer overseas for short assignments in developing countries. The program offers an amazing opportunity to contribute your knowledge and skills to work in an international development project, expand your personal and professional horizons and acquire a deeper understanding of broader global issues.
The University traditionally raises the largest single contribution from a Guelph organization through fundraising and other volunteer activities for the United Way of Guelph and Wellington.
The University's United Way Campaign has been successful for so many years because of the tremendous dedication, hard work and generosity of our many volunteers.
A Partner in the Time to Give Challenge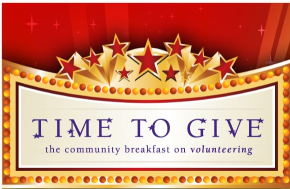 The University of Guelph is proud to be a partner in the Time to Give Challenge, an initiative developed by the Volunteer Centre of Guelph/Wellington to encourage employers to promote volunteerism among their employees.
Looking to give back to the Guelph community? Explore the volunteer opportunities and resources available through the Volunteer Centre of Guelph/Wellington.
Additional volunteer opportunities
Project Serve – Lend your expertise to Project Serve by becoming a Team Leader. Project Serve offers students the opportunity to spend a half-day volunteering with a community organization, and to connect that experience in a tangible way to what they are learning as academics and as citizens. For more information visit the Project Serve website.
Volunteer at U of G – Alumni Affairs and Development maintains a list of on campus organizations that are currently seeking volunteers. Visit the webpage.