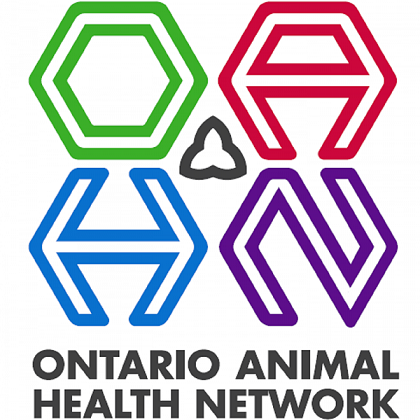 Rabies cases in Ontario have continued to be reported, and we have been posting weekly updated rabies maps and news on our site at OAHN.ca. Along with the ongoing rabies updates, there have been industry infectious laryngotracheitis advisories released through the Feather Board Command Centre and published in the Poultry News section of our site. The avian influenza situation in the US and abroad continues to be monitored here in Ontario, and OMAFRA has released biosecurity advisories to inform backyard flock owners and commercial producers. Follow us on Facebook and Twitter for news items every day as we collate the news for you in one place.  Don't use social media?  Check out animal health links of the week, posted weekly on our website.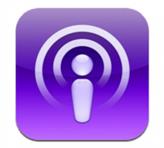 New podcasts! We have published new podcasts at oahn.podbean.com, including  a 2-part series on Echinococcus multilocularis with Dr. Andrew Peregrine, a 2-part series on avian influenza with Dr. Tom Baker, and a     3-part series on equine proliferative enteropathy (Lawsonia) with Nathan Slovis, DVM, DACVIM, CHT (Haygard Medical Centre) and Memo Arroyo, LVM, DVSc, PhD, DACVIM.

The OAHN bee network has published a new podcast on the resources available in Ontario for beginner and experienced beekeepers. The podcast is with OBA's Les Eccles and can be found here.
The OAHN small ruminant network met in April, with reports to be released soon. Reports for Q4 are now available on OAHN.ca and discuss Clostridium perfringens in dairy goats, iodine deficiency goiter, and more.
The OAHN bovine network is conducting focus groups– stay tuned!  There is a new national surveillance group called CAHSS-Bovine - see www.cahss.ca for more.
The OAHN Fish Network released its 4th quarter report this spring, which includes a disease summary, provincial update, federal update, and an update on the OAHN Research project. Report is available here.
The OAHN swine network met in April, and its report was released in May. Network reports can be found here. Recently, the network has focused on erysipelas and PED. The network's reports continue to do well in their distribution through OASV and Ontario Pork.
On OAHN alternative species calls, we discuss interesting cases with experts, and we have a listserv to trade case and treatment ideas. Email oahn@uoguelph.ca to join.
The OAHN poultry network held its last call in March, and its latest survey was released on Feb. 1.  The network has also held calls in response to new strains of IBV.  You can check out the IBV Fact Sheet here.
The network worked with OMAFRA to map IBV positives in 2016 to the county level.  Look for information in the next OAHN report.
Are you a small flock veterinarian?  Join our small flock vet listserv by emailing oahn@uoguelph.ca
The OAHN equine network's latest reports can be found here.  In these reports, the network discusses: seroprevalence of Borrelia burgdorferi and Anaplasma phagocytophilum infection in Ontario horses, vitamin E testing, and supplementation, skin disease, and more.
The CWHC Q1 2017 report was published in April. Find the report here. Through its OAHN Project, the wildlife network has launched a citizen surveillance website to report wildlife disease. Find it here: http://wildlifehealthtracker.com
The OAHN companion animal network released its quarterly report in April, covering Lyme disease, respiratory antimicrobial resistance guidelines, and rabies. Keep your eye on our podcast page for an upcoming recording covering raw diets. As well, OAHN published part 2 of a podcast series on E. multilocularis, featuring interviews with Dr. Andrew Peregrine and master's student Jonathon Kotwa.