Knowledge Translation and Transfer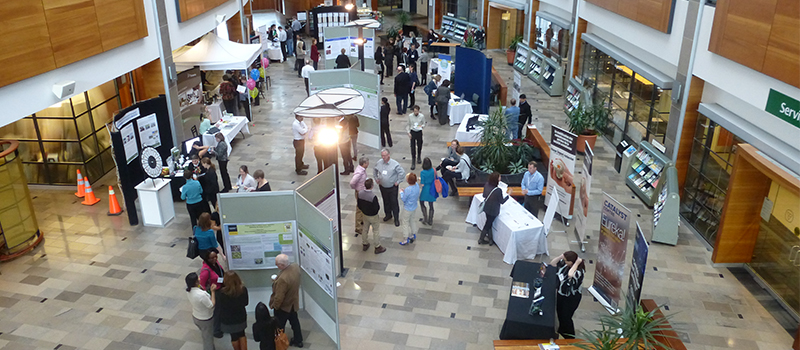 Knowledge Translation and Transfer (KTT) is an information exchange process aimed at getting "science off the shelf" and into the hands of the people who need it. The Ontario Agri-Food Innovation Alliance defines KTT as the transformation of knowledge into use through synthesis, exchange, dissemination, dialogue, collaboration and brokering among researchers and research users.
While KTT is a growing field, the concept of taking scientific information and technology into the agri-food community has a long history of success in Ontario. Agricultural extension has played an important role in facilitating the development of the successful, innovative agri-food industry we enjoy today.
Recently, other research fields have developed an increased interest in ensuring scientific discoveries are transferred to the right people as quickly as possible, so the field of KTT is expanding rapidly. Other terms used to describe this process are knowledge translation (KT) and knowledge mobilization (KMb).
Priority-Driven. Designed for Impact.
The Ontario Agri-Food Innovation Alliance is committed to funding priority-driven, socially engaged research. To help connect research with the wider agri-food and rural communities, all projects funded through the Research Program must include a KTT plan.
KTT Best Practices
Growing Knowledge Translation and Transfer (KTT) in Ontario
The Alliance has supported KTT in agri-food and rural research and enhanced KTT science since 2010. To help researchers maximize the impact of their work, we have put together a practical guide which provides a collection of best practices in KTT based on research supported by the Alliance. This resource guides researchers through the development of a KTT plan in a research project or a KTT-focused project or activity.
The best practices summarized in this manual have been applied by researchers to generate increased impact. A supplemental series of case studies showcasing the impact of KTT in the agri-food sector and rural communities is also available.
KTT Resources
University of Guelph and OMAFRA KTT staff have put together a series of KTT resources specific to Alliance research programs. These resources can help guide you through identifying your audiences, choosing KTT activities that might be suitable for your research project and evaluating completed KTT activities.
A Growing Movement of KTT
Knowledge Translation and Transfer (KTT) practitioners are members of a growing community. They are now found in a growing number of fields, from medicine to agriculture, and business to public policy. They share a commitment to collaborating to accelerate the movement of evidence into practice, and integrating end-users into the research process.
Building KTT Community Connections
The KTT Community of Practice (CoP) was established to share best practices, develop new skills and connect with fellow knowledge translation students and professionals. The KTT CoP is an informal group committed to bridging the gap between best available KTT evidence and practice. We focus on collaborating to create a strong community and advance research in KTT.
Community members include: the University of Guelph, Ontario Ministry of Agriculture, Food and Rural Affairs, Gambling Research Exchange Ontario, Public Health Agency of Canada and the Canadian Water Network.
Interested in joining? Contact KTT staff for more information.