Agri-Food and Rural Link: KTT Training and Services
Building connections that support the transfer of research knowledge to society is an important priority of the Ontario Agri-Food Innovation Alliance. Agri-Food and Rural Link was created to help facilitate this process. 
Agri-Food and Rural Link is a joint program between the U of G and OMAFRA. KTT staff from the Research and Innovation Branch of OMAFRA and KTT staff in the Office of Research, Agri-Food Partnerships with the U of G work together to provide tailored services designed to enhance the impact of research on society.
Services provided by Agri-Food and Rural Link include: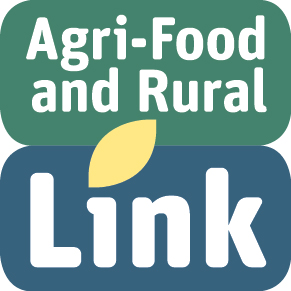 plain language training  
KTT consultation
facilitation
event planning for knowledge sharing
knowledge brokering
research synthesis 
These services are designed to get "science off the shelf" and into the hands of those who need it faster, fostering innovation through shared knowledge.
KTT staff also play an important role in administering the KTT Funding Program.  For more information on projects supported by the KTT Funding Program, please view funded KTT projects. 
To connect with KTT staff for training or consultation support, contact us at kttadmin@uoguelph.ca
To see examples of events Agri-Food and Rural Link has helped support and access past presentations and materials, visit our past events page.