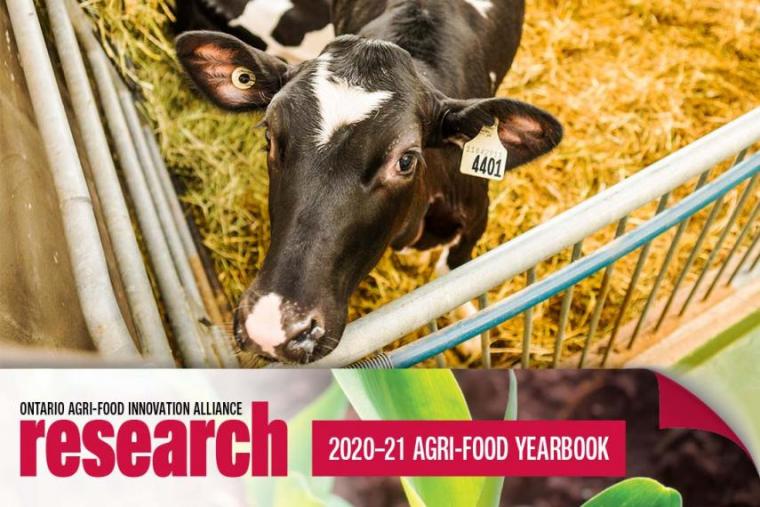 Antibiotics are a cornerstone of modern medicine for both humans and animals. But their widespread overuse has contributed to the development of "superbugs" that are increasingly resistant to antibiotic treatments.
Globally, agricultural use accounts for about 70 per cent of all antibiotics produced, many of them important to human health. The livestock industry has come under scrutiny for potentially contributing to antimicrobial resistance, as countries everywhere try to slow this alarming global trend. Canada has recently developed a national action strategy calling for increased surveillance of all antibiotic use — to identify what, where and why the drugs are being deployed.
At U of G's Animal Health Laboratory, a research project of the Ontario Animal Health Network (OAHN) led by Dr. Dan Shock focused on gathering this information for dairy cattle production, one of the province's largest livestock sectors.
For timeliness and efficiency, the research team worked with two Ontario veterinary practices that together serve 68 dairy producers. These producers represent a sample of the 3,000-plus dairy farms in the province. Researchers gathered data from sales records of the veterinary antibiotics dispensed (including classifications of the drugs and levels of active ingredients in each) and dairy herd numbers at each farm. Confidentiality was maintained throughout the study.
The methodology was simple and straightforward, but the results were significant. Details are posted on the Ontario Animal Health Network website, oahn.ca [1].
The survey findings provided a snapshot for government policy makers and industry leaders of current antibiotic use in dairy cattle — including those medications that are critical to human health.
For the dairy producers and their veterinarians, the results served as a benchmark to compare antibiotic use on their farms to other (anonymous) farms of similar size. It also gave them a starting point against which to judge the success of future disease prevention efforts they might implement on their farms. That knowledge will be essential as they work together to balance optimum animal health with reduced antimicrobial use.
The OAHN research team shared these findings with other Ontario dairy cattle veterinarians at the association's annual meeting, allowing more producers and veterinarians to benefit from the results.
This research was funded by the Ontario Ministry of Agriculture, Food and Rural Affairs through the Ontario Agri-Food Innovation Alliance.
This article originally appeared in the 2021 Agri-Food Yearbook edition of  [2]Research magazine. [2]
Written by Robyn Meerveld.