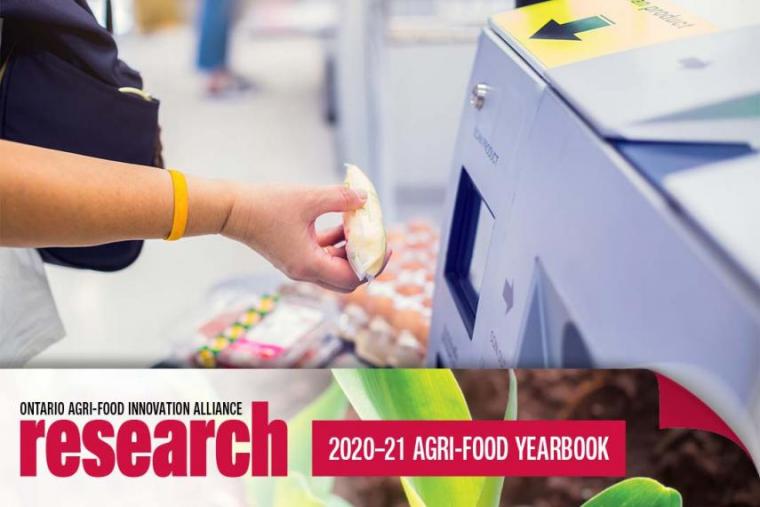 Technological advancements in shopping systems, particularly automated shopping, have shown value during the COVID-19 pandemic. Dr. Simon Somogyi, a professor in the School of Hospitality, Food and Tourism Management, has looked at consumer behaviour patterns in grocery stores and how technological advancements can limit contact between shoppers. 
"The pandemic has created challenges when it comes to implementing safety protocols in stores," says Somogyi. "COVID-19 has shown us the value of alternative shopping methods when physical distancing measures need to be implemented."
Grocery stores are an essential business, so they were required to quickly change their operations to allow for physical distancing when the pandemic started. Some turned to self-checkout machines and online food box subscriptions.
Self-checkout machines were originally established in grocery stores to speed up shopping and increase convenience for consumers. In the pandemic, the machines also help eliminate direct interaction with cashiers and can reduce contagion risk if regularly cleaned.
For customers hesitant to shop in-store, food box subscriptions have been a great alternative, says Somogyi. People can order online, and their food box is shipped directly to their door, contact-free. Food boxes such as HelloFresh and Goodfood allow people to choose recipes and receive pre-measured ingredients to reduce food waste.
Somogyi says further logical advancements he expects to see in retail store environments include "smart" packaging. Also called intelligent packaging, this technology involves real-time data enabling companies to identify and track objects with identification tags.
With support from the Gryphon's LAAIR program, he is learning how customers use their smartphones and other devices to scan tags and instantly pay for products instead of purchasing them at a checkout lane.
Consumers wary of in-store shopping have also driven a rise in online food sales. Numerous stores and restaurants now offer curbside pickup and delivery options. Online shopping also enables smaller businesses to adapt to less-than-optimal conditions.
These alternative shopping methods are convenient and improve safety during the pandemic, says Somogyi, adding that automated shopping is likely here to stay.
This research is funded by the Ontario Ministry of Agriculture, Food and Rural Affairs through the Ontario Agri-Food Innovation Alliance.
This article originally appeared in the 2021 Agri-Food Yearbook edition of  [1]Research magazine. [1]
Written by Mya Kidson.