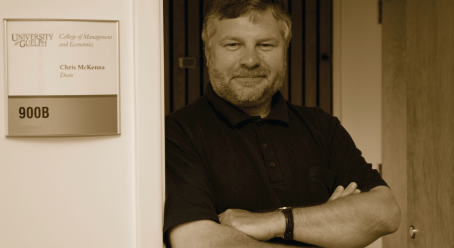 Under the leadership of Chris McKenna,

t

he University establishes the College of Management and Economics from by combining commerce majors and programs from OAC, and CSAHS. McKenna is appointed Dean for the newly formed College.
The Lincoln Alexander Outstanding Leader Award launches, honouring excellence in leadership. Recipients of the award have included Lincoln M. Alexander, Frank McKenna, Rick Hillier, Richard W. Pound, Louise Arbour, Martin Connell, Paul Martin, William Charles Winegard, and Sheldon Kennedy.