Gryphon CAST

Welcome to Gryphon CAST (Chatting About Science Today), a new podcast by the College of Biological Science.
Each month, we will highlight new and exciting research coming out of the College, and how that research can affect lives around the world.
Gryphon CAST is a division of SCRIBE (Students Communicating Research in Biology Education) Research Highlights. SCRIBE writers take an active role in translating and communicating research results for non-specialist audiences as they develop their knowledge mobilization skills. Learn more about our SCRIBE program here.
HOST: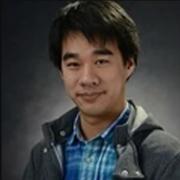 Michael Lim is a PhD candidate from the Bernier Lab from the Department of Integrative Biology. Although his research is focused on understanding the transfer of stress from mothers to their offspring in the context of climate change, he is also an avid proponent of science communication. Through his science communication work, he found himself enjoying the passionate conversations he had with researchers, and wanted to share those experiences in a casual setting for anyone interested in science. When's he's not in the lab or interviewing researchers, Michael is on the lookout for interesting food, or binging some of his favourite shows.
October 2021
In this inaugural episode, join host Michael Lim as he talks with Dr. Dan Grunspan from the Department of Integrative Biology. They discuss how a recent study on the interactions within and between teaching teams in a biology department were impacted by COVID-19, and what lessons can be applied to other departments, universities, and companies.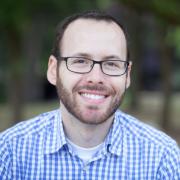 Dan is a discipline-based education researcher who studies networks across higher education with an interest in their implications for improving undergraduate education. As part of this work, he has been studying faculty discussion networks and their ties to pedagogical practice, including studying academic departments across eight different universities. Before discovering his love of biology as an undergraduate, Dan attended professional umpire academy for baseball, where he discovered that he didn't actually love umpiring.
Looking for more ways to connect with CBS? Follow us on Instagram, Twitter and Facebook @UofGCBS.