GIER at The Bookshelf: The Biodiversity Crisis
Location
The Bookshelf: 41 Quebec St, Guelph
Details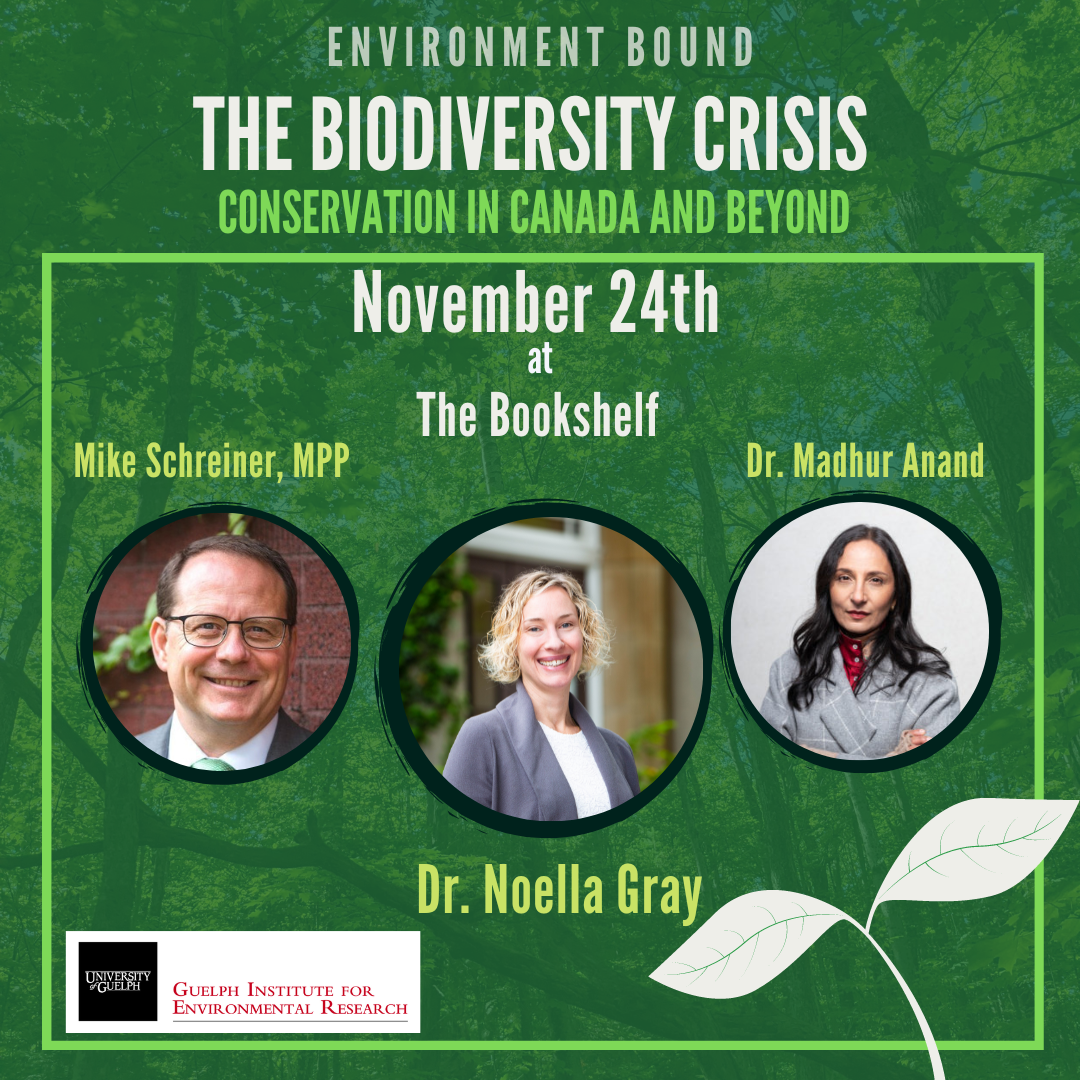 Join the Guelph Institute for Environmental Research (GIER) at The Bookshelf Cinema to learn from environmental experts learn about the upcoming Convention on Biological Diversity and what it means for Canada and the world!
This December, the Parties to the Convention on Biological Diversity will meet in Montreal, the traditional territory of the Kanien'kehà:ka Nation, to negotiate and adopt a new 'Global Biodiversity Framework,' as the world continues to experience critical levels of biodiversity loss. What is the significance of this meeting in the context of the increasing threats to biodiversity loss and complexity of conservation? What are the proposed solutions? And how can Canada as host country provide meaningful insight, culturally relevant solutions, and political leadership in the face of the sixth extinction?
Environmental policy expert and GIER Affiliate Dr. Noella Gray (University of Guelph, Department of Geography, Environment & Geomatics) will be joined by Mike Schreiner MPP (Green Party Leader) and Dr. Madhur Anand (Director, GIER) for a discussion of what has already unfolded in international conversation and relevant conservation solutions
Thursday, November 24th at The Bookshelf Cinema.
7:00pm - 8:30pm EST with doors opening at 6:30pm.
Complimentary snacks will be provided by GIER, and there will be a cash bar available before and after the event.