Location:
Grad Lounge, University Centre, University of Guelph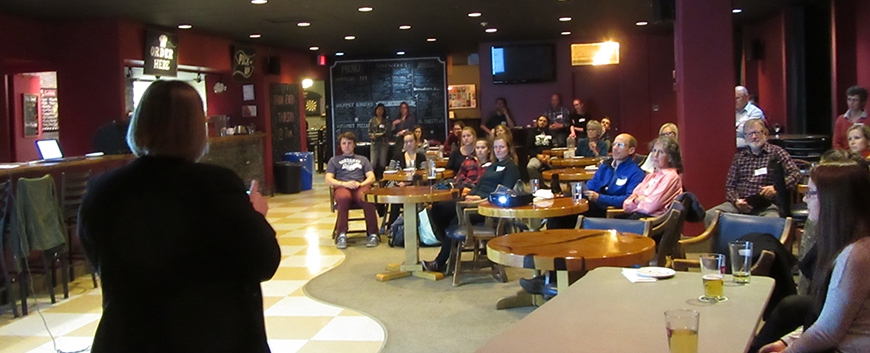 We invite CBS alumni to join us for an evening of networking and a fantastic presentation by a fellow alumnus, Dr. Chris Perry and his fascinating work investigating muscle dysfunction in chronic disease.
The schedule for the evening is as follows:
7 pm - Doors Open, Registration, and Networking
7:30 pm - Keynote Speaker
8:15 pm - Q & A Period
8:30 pm - Networking
Complimentary snacks will be provided and there will be a cash bar available. Registrants can enjoy complimentary parking after 5 pm in lot P31 [1].
For more information, please email Taline Artinian [2], Alumni Advancement Manager, CBS or call 519-824-4120 ext. 54568. Registration closes at 4 pm, March 16, 2017.
Register Now [3]