Make a Backup Copy of Your Office 365 Contacts
For instructions on how to install Microsoft Office for Mac or PC, see our training resource for getting started with Office 365.
The CCS Help Centre will provide support for the installation and configuration of Microsoft Outlook as the only recommended desktop email client. For instructions on desktop email client configuration and support, see our resource guide.
---
To create a local backup of your contacts, you can export it to a .pst file.
1. Open Outlook Desktop App. Click File > Open & Export > Import/Export.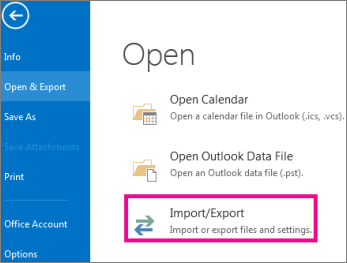 2. Click Export to a file, and then click Next.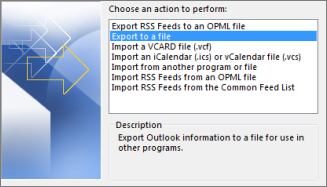 3. Click Outlook Data File (.pst), and click Next.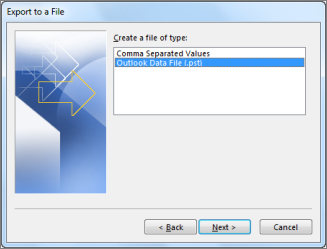 4. Click Contacts and then click Next.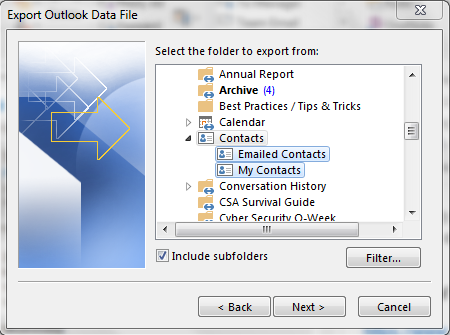 5. Pick a location and name for your backup file, and then click Finish.
Forgot to backup your contacts saved in your old Office 365 account? Contact the CCS Help Centre (519-824-4120 x58888 or IThelp@uoguelph.ca).