Backup Your Office 365 Outlook Emails
For instructions on how to install Microsoft Office for Mac or PC, see our training resource for getting started with Office 365.
The CCS Help Centre will provide support for the installation and configuration of Microsoft Outlook as the only recommended desktop email client. For instructions on desktop email client configuration and support, see our resource guide.
---
What data is exported?
When Outlook exports email, contacts, and calendar info to a .pst, it makes a copy of the information. Nothing leaves Outlook. You'll still see and have access to your email, contacts, and calendar in Outlook.
When Outlook exports emails, it includes any attachments to the emails.
Outlook does not export meta-data such as folder properties (views, permissions, and AutoArchive settings); message rules; and blocked senders lists.
1. Open Outlook Desktop App. Select File > Open & Export > Import/Export.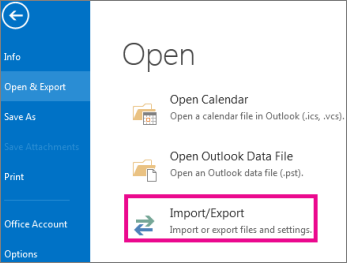 2. Select Export to a file, and then select Next.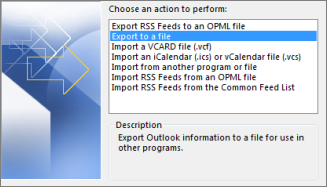 3. Select Outlook Data File (.pst), and select Next.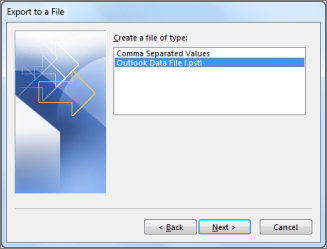 4. Select the mail folder you want to back up and select Next.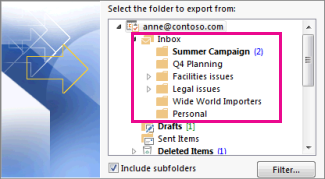 5. Choose a location and name for your backup file, and then select Finish.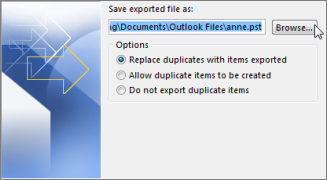 The messages that you keep in a .pst file are no different from other messages. You can forward, reply, or search through the stored messages as you do with other messages.
Forgot to backup your Outlook emails saved in your old Office 365 account? Contact the CCS Help Centre (519-824-4120 x58888 or 58888help@uoguelph.ca).