InfoSec Blog – Cyber Security While Travelling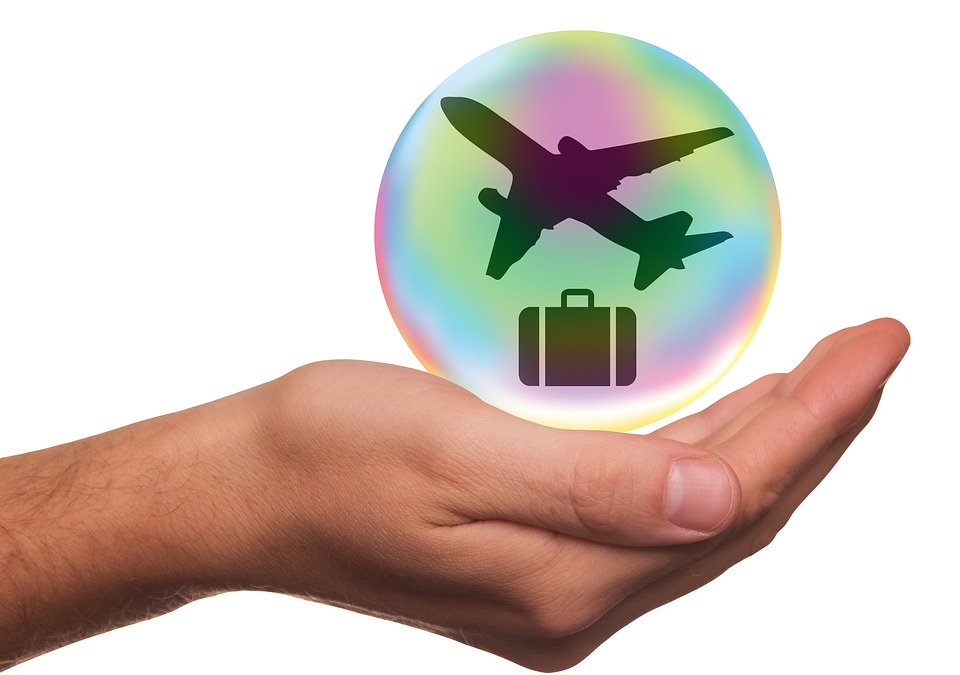 June 14, 2019
Introduction
Finally, summer is here, and it is time to travel and relax. We often only take the valuable materialistic things with us that we think we need while travelling and keep other valuable things safely at home. However, we forget to safeguard our devices that have sensitive work and personal information. Due to a significant increase in cyber-based threats while travelling, it is very important to take preventive measures to mitigate risks to personal and University owned devices and the data stored on them. 
Protect yourself, when you travel, by being cyber aware and by following the guidelines provided below. 
Cyber Safe Travel Tips:
Before You Go
Leave the electronic devices at home which you do not need during your travel. 
Remove all the sensitive data (banking information, social insurance numbers, or passport information) from your devices.
Lock your devices with strong and complex passwords.
Ensure all the portable devices as well as portable media are encrypted. Once encrypted, unauthorized people cannot access the information in your devices.
Backup your electronic files and do not take the backup with you. 
Ensure antivirus and system software on the device are up to date.
Enable an option that will erase all data from your device if the password is entered incorrectly 10 times. In case you lose the device, your information will stay safe. 
Ensure you have all the software and hardware which you think is needed so you do not have to buy from another country.
Some smart phones can be locked remotely through cloud programs and offer self-locating options. Ensure to enable these options.
Setup two-factor authentication on personal accounts to enhance security. 
While You Are There
​Be Cautious While using Public Wi-Fi

Avoid using free Wi-Fi.
When connected to public Wi-Fi (at internet café, coffee shops, hotels, airports, and libraries), devices become more vulnerable to data theft. Data thieves can easily compromise your devices and access sensitive data.  
Always use a VPN service for all internet access. To access University's system, please connect to University of Guelph VPN service. 
Never access bank accounts or make an online purchase when connected to public Wi-Fi.
Disable auto-connect to the public Wi-Fi.
Turn off wireless, Bluetooth, GPS, microphone, and camera when not in use on your portable devices.
Never accept software updates when connected to public Wi-Fi network.

Be Cautious of Public Computers

Do not use public computers for sensitive communication.
Do not connect your personal devices and media including laptops, smartphones, USB keys and external hard drives to the public devices.
Do not accept USB thumb drives from any source including vendors and tradeshows, they might contain malware.

Securing Personal Devices

Lock your screen when not using your devices.
Power down your devices when not in use to reduce the risk of camera and microphone being turned on remotely. 
Never leave your devices unattended in a public place. Keep your devices with you or secure them in a hotel safe. If travelling via car, store your devices and briefcases in the trunk of your car while making a stop.

Report It

If your device has been lost/stolen, report it immediately. Contact local authorities and report lost/stolen University devices to the CCS Help Centre (Phone: 519-824-4120 x58888, Email: ithelp@uoguelph.ca) 
When You Return
Run a full system scan to ensure your devices are clean.
Change your devices' passwords.
Happy holidays and travel safe!!
Written by: Kiranbir Kaur (Cyber Security Co-op, Information Security)
Sources:
https://www.uoguelph.ca/ccs/infosec/travelsafe
https://travel.gc.ca/travelling/health-safety/cyber-safe
https://www.dhs.gov/sites/default/files/publications/Cybersecurity%20While%20Traveling_7.pdf