InfoSec Blog - Cybersecurity Is Everyone's Responsibility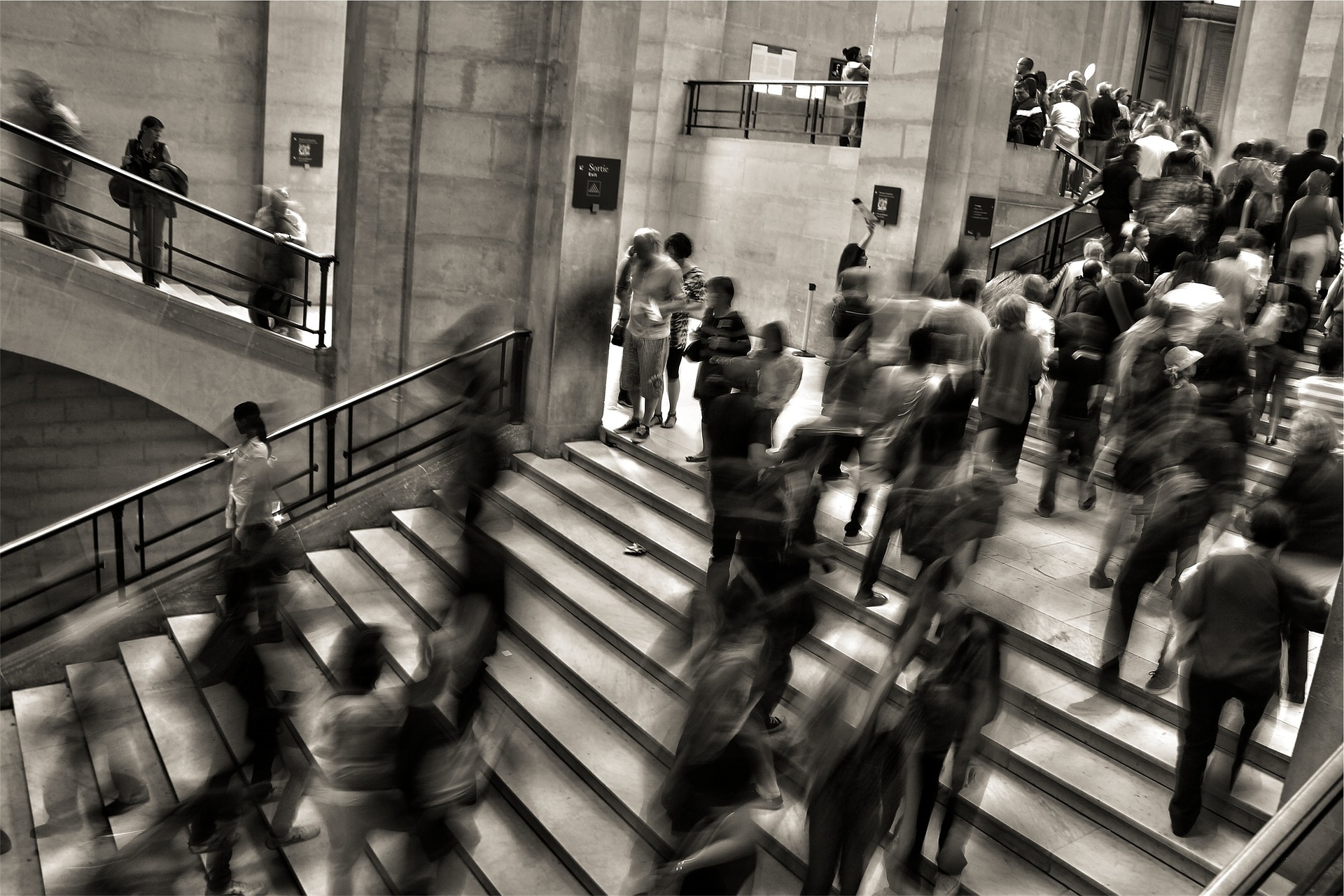 October 1, 2019
Did you know? In 2017 the education industry (which includes K–12 and higher education institutions) had 7,837,781 records breached in 35 events. To put that into perspective, the healthcare industry had 6,058,989 records breached in 428 events, and the retail industry had 123,652,526 records beached across 33 events. (See Privacy Rights Clearinghouse Chronology of Data Breached, 2017).
More than half of the breaches in the education sector were caused by activities directly attributable to human error, including lost devices, physical loss, and unintended disclosure (see figure 1). These breaches were arguably preventable through basic information security protection safeguards.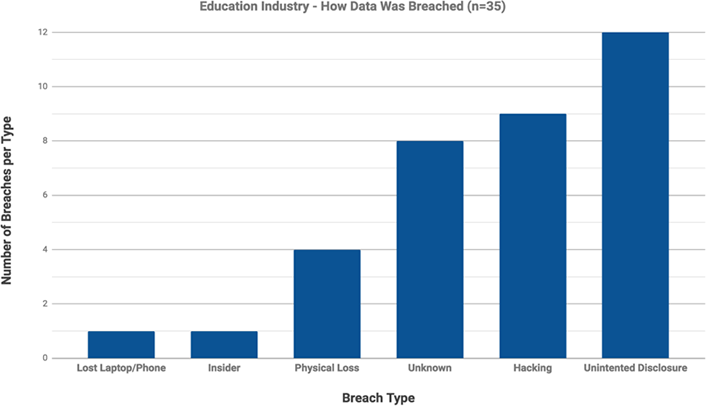 What can you do every day to protect data? All campus members have a responsibility to know basic information security protections to safeguard data and prevent those data from being mishandled:
Update your computing devices: Ensure updates to your operating system, web browser, and applications are being performed on all personal and institution-issued devices. If prompted to update your device, don't hesitate—do it immediately.
Enable two-factor authentication (where available): Whether for personal use or work, two-factor authentication can prevent unauthorized access even if your login credentials are stolen or lost.
Create really strong and unique passwords: Create unique passwords for all personal and work accounts. In today's environment, one of the best ways to create a really strong password is to use a password manager for all of your accounts. A password manager will alleviate the burden of having to memorize all the different complex passwords you've created by managing them all in one "vault" and locking that vault with a single master password.
Protect your devices: Using biometrics or six-digit passcodes on smartphones and tablets is critical to keeping curious minds from accessing personal information, work email, or retail/banking applications. It also helps protect your device if you lose or misplace it.
Understand where, how, and to whom you are sending data: Many breaches occur because of "oopsie moments" where we accidently post sensitive information publicly, mishandle or send to the wrong party via publishing online, or send sensitive information in an email to the wrong person. Taking care to know how you are transmitting or posting data is critical.
Source: Educause Security Awareness