InfoSec Blog - Pokémon GO and Information Security at the UofG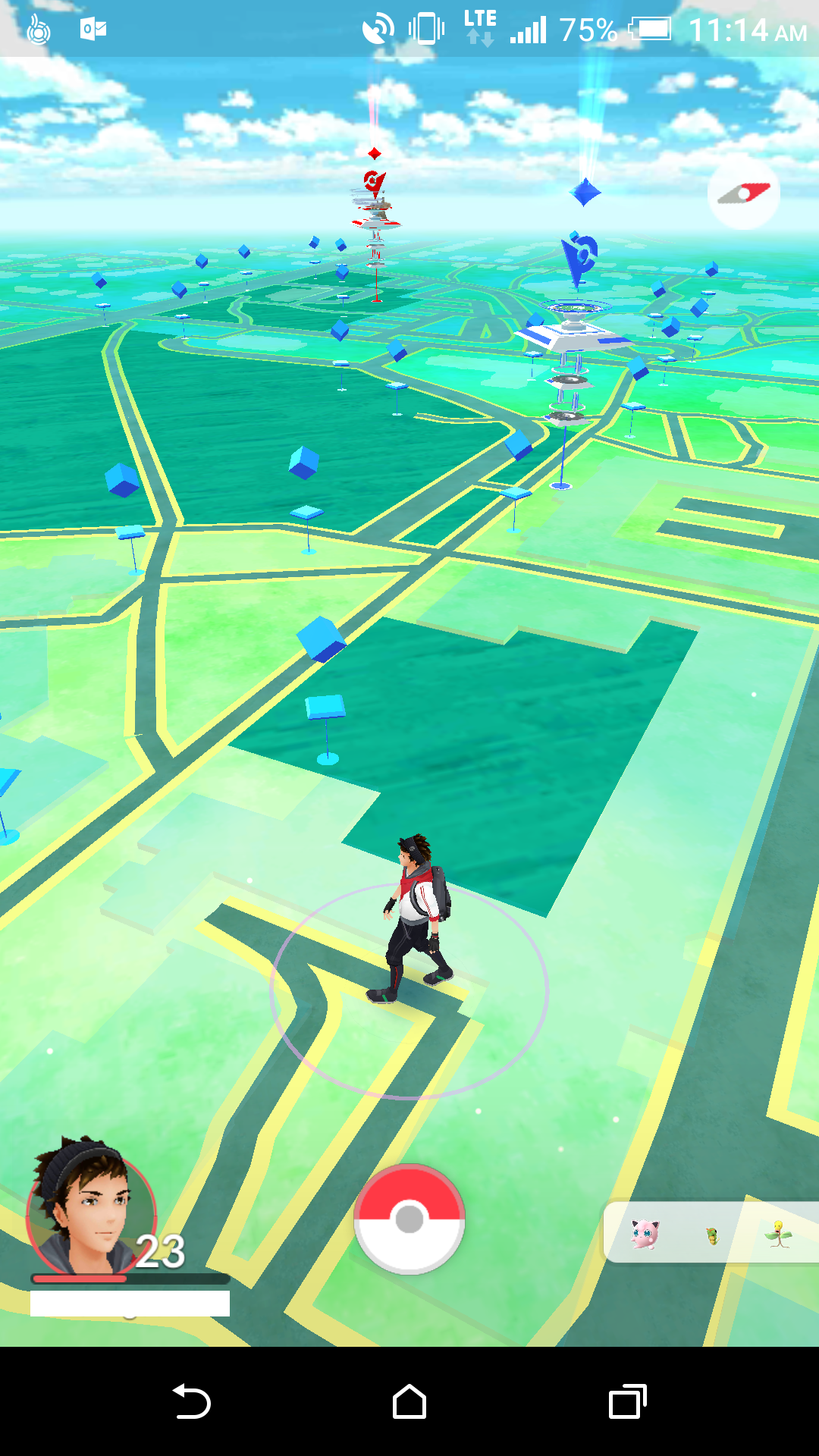 September 2, 2016
One day you may look back and remember that when you came (back) to UofG in September 2016, Pokémon GO had become a thing, a big thing!  Pokémon are everywhere, and UofG is no exception.  The campus is full of Weedles, Pidgeys, Rattatas, and many more exotic invasive species Pokémon. And according to the UofG Facebook Account, (see their comments to the July 18 post) there are 55 PokéStops and 5 Gyms.  It's a great place to play the game.  As mentioned in the Facebook post, please do walk carefully, pay attention to your surroundings, and stay safe while playing.  You will also need to manage game play alongside other commitments as a future graduate! A few game tips to do that:
UofG has more PokéStops than many other places.  You can stock up on balls, potions, eggs, etc. and hatch eggs as you walk between classes.
As mentioned, there are a lot of Weedles, Pidgeys, and Rattatas.  Keep collecting them.  They will be handy as you 'level up' when you need ever more Experience Points (XP). They are inexpensive to evolve, but gain the same XP.
The campus wireless network, uog-wifi-secure, is optimized for in-building use. It usually works best to use mobile data only as long as your plan is suitable.
You get double XP if you save up evolutions for when you have a lucky egg.
The campus layout can be a good reason to get out of your comfort zone.  If you prefer to play totally on your own, reach out to other players on occasion.  If you always play socially, try the experience of an hour alone, exploring what the game can do.  If you have never visited the Arboretum, this is a great opportunity to do so.
Since this is an InfoSec blog, here are some Information Security tips related to your Pokémon GO play:
Download the game only from approved sources.  There have been reports of unauthorized look-alike versions or add-ons which have malware (= malicious software) embedded in it.
Beware of sites that offer cheats, unauthorized maps, or other 'advantages'.  These sites are often laced with malware as well. 
Consider whether Pokémon GO needs all the access it asks for.  Many people have found e.g. there has been no downside to denying the game access to all your contacts.
Do not have the same password for Pokémon GO (or Google) as for your UofG Central Login Account.  That password should be unique and NOT shared with anyone, including parents and partners!
Have a passcode on your phone, and keep remembering to lock your device when not in use. 
Have a great semester!
Written by: Gerrit Bos (IT Security Officer, CCS Information Security)