InfoSec Blog - Security Roadshow Recap

October 14, 2016
On Wednesday the Information Security team hosted our 3rd Security Roadshow. This annual event is very important to CCS and the InfoSec team. It offers us a unique opportunity to interact directly with the entire campus community to spread the word about cyber security, talk directly with students and staff about security issues, and give out a lot of free pizza!
Year over year we have tried to improve the Roadshow by making it more interactive and having compelling stories to tell. With that in mind, this year we ran a live security quiz at the CCS booth, we had a number of CCS staff on-site to answer security questions, and all Roadshow vendors and volunteers had name tags with a specific topic that you could ask them about, such as antivirus software, strong passwords, and social media security. I personally had a number of great conversations with students specifically about their passwords. I was able to offer them advice on creating stronger passwords and offered strategies on how to manage their ever-growing number of accounts.
What makes our Roadshow unique is that we fill the UC with our strategic security partners to help us tell the full security story at the University of Guelph. Bringing these vendors on-site to be part of the Roadshow allows us to give you a holistic view into all of the great things that go on behind the scenes to secure users, systems, and data here on campus.
And of course we want to make the event fun and worthwhile for students. As with previous years, we offered free pizza to Roadshow attendees and we also gave out a lot of swag! Some of the vendors also had great raffle prizes as well, including gift baskets, $50 gift cards, a Bluetooth speaker, and an AppleTV.
THANK YOU to all of the students and staff that attended this year's Roadshow, and another THANK YOU to all of the volunteers and vendors for all of their hard work to make this event such a great success!
In closing, here are some interesting numbers about the 2016 CCS Security Roadshow and a few pictures of the event:
500 of CCS swag bags ordered for the event
275 security awareness magnets handed out
415 people completed the CCS security quiz
780 slices of pizza eaten!
9 vendor booths - CCS, Campus Community Police, McAfee/Intel Security, Cisco, VMware, WinMagic, ForeScout, IBM, and Microsoft.
9 great raffle prizes, including an AppleTV, Bose Bluetooth speaker, gift baskets, and $50 Hospitality gift cards!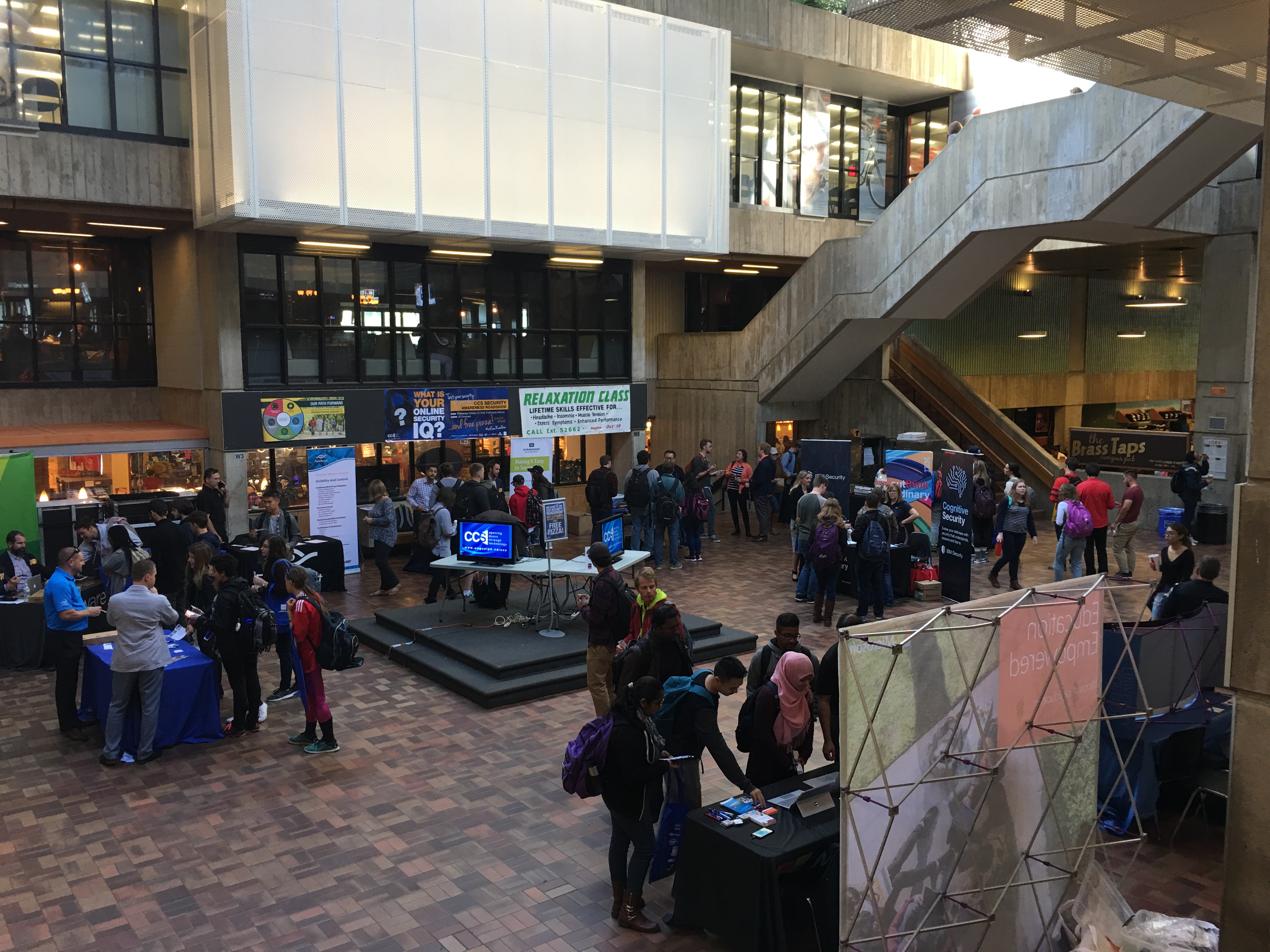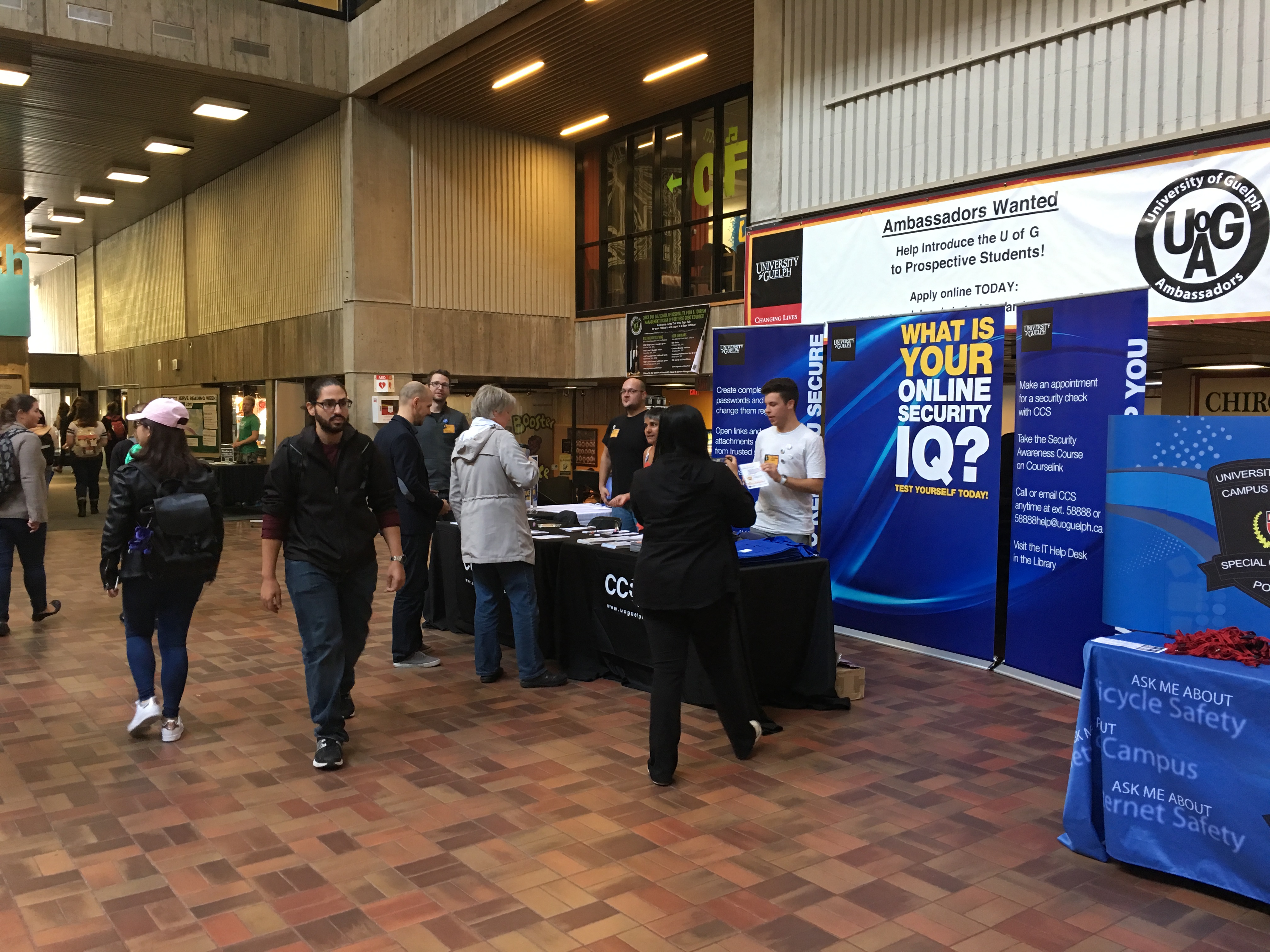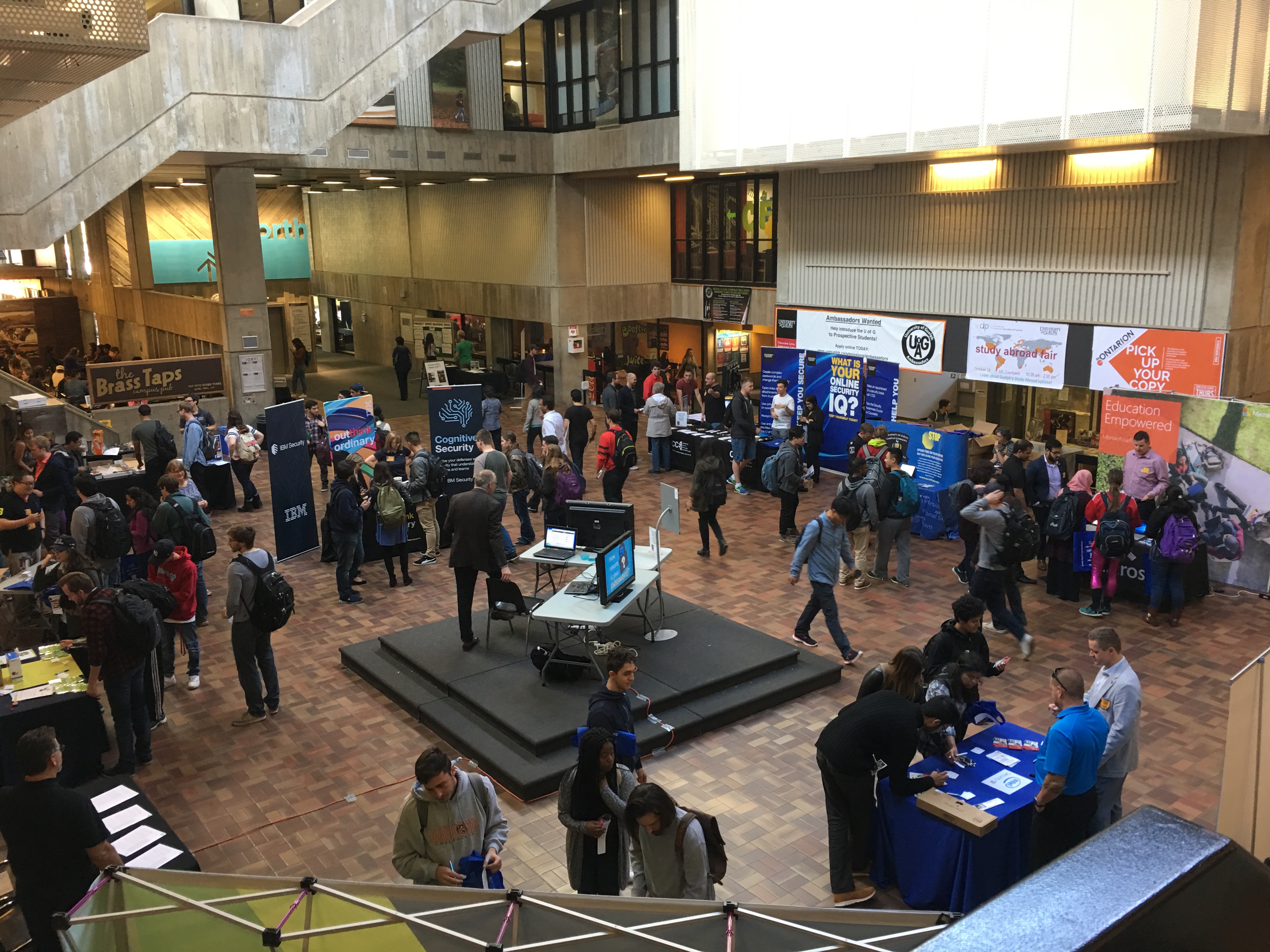 See you next year!
Written by: Stephen Willem (Manager, CCS Information Security)