Connecting to uog-wifi-secure for BlackBerry z10
Follow this step-by-step tutorial to connect to uog-wifi-secure on your BlackBerry z10.
Step 1. From your home screen, enter the system settings menu, followed by the "Network and Connections" menu.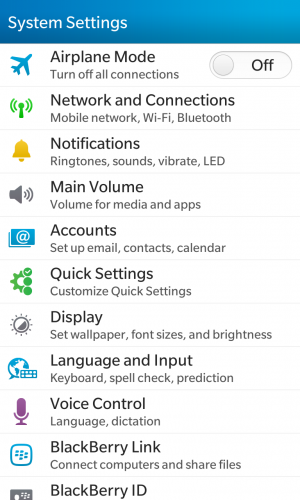 Step 2. Ensure your Wi-Fi is set to "On", and from available networks select uog-wifi-secure.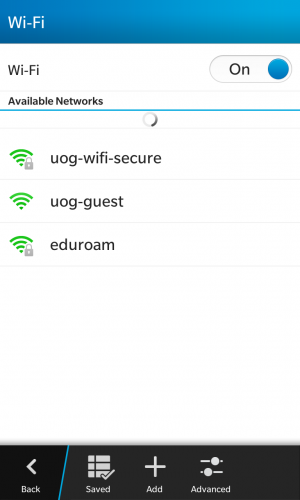 Step 3. When you are prompted for your login credentials, select advanced options and ensure the settings are correctly configured:
Username - (Enter central login user id)
Password - (Enter central login password)  
Security Sub Type - PEAP
Inner Link Security - MSCHAPV2
CA Certificate - Thawte Premium Server CA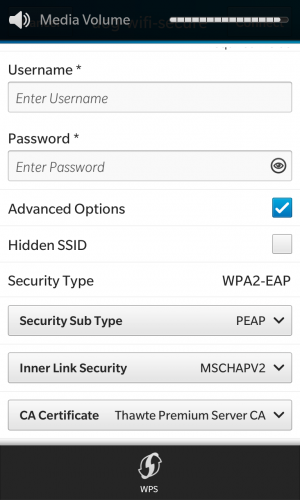 Step 4. Choose connect, open a browser and your device will authenticate with the network.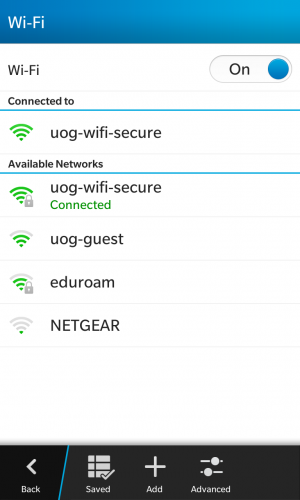 If you experience any issues connecting, feel free to visit the IT Help Desk on the first floor of the library, or call us at 519-824-4120 x58888