Tasks
When first logging into the Outlook Web App using http://www.outlook.office365.com and click the "Tasks" icon in the App Launcher, the following will appear: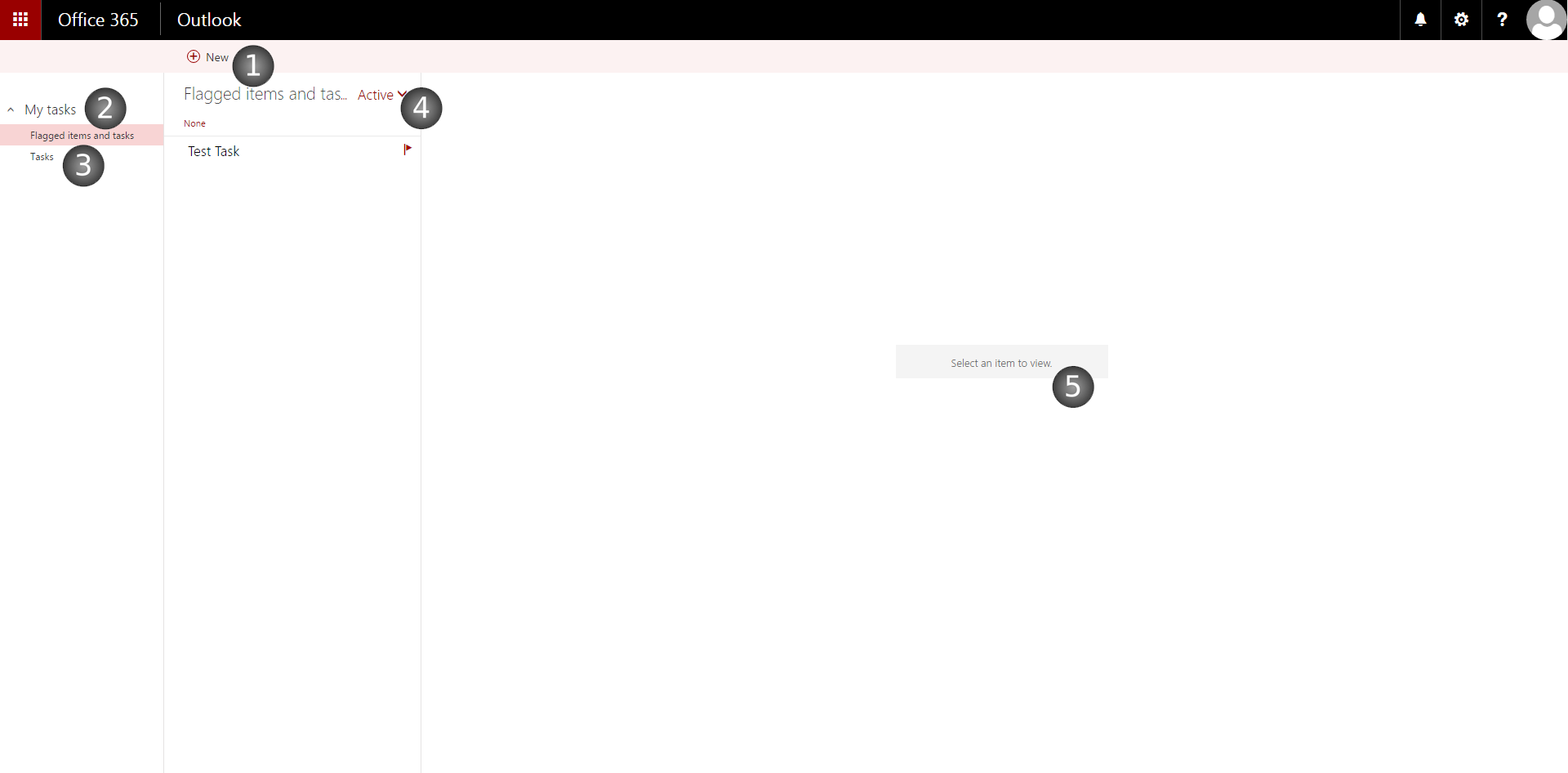 New task: Create a new task by selecting New.
My Tasks pane: Includes a list of folders to organize tasks. Collapse the pane by selecting My tasks at the top of the list. Expand and collapse folders in this view by clicking My tasks, and add a folder by right-clicking My tasks.
Tasks: Displays a list of tasks which shows how many are uncompleted, or if there is an attachment, flag, or category associated with the tasks.
Filters: Displays certain tasks based on the filter chosen. In the screenshot above, the filter is set to Active to show all active tasks that are not completed. It is found by the name of the folder in the second column.
Reading pane: Displays selected tasks in the My tasks pane. Edit the tasks by click Edit when viewing a task.
Use the command bar above the reading pane to perform actions such as new, deleting, and moving tasks. More options will be available when one or more tasks in the app and at least one of them are selected.
---
The top bar has two formats, depending on whether your Tasks app has tasks or not.
The first format is shown before there are any tasks available. It will simply have the New button in the top bar.

After creating the first task, more options will show up in the second format of the top bar when a task is selected.

New: Create a new task.
Delete: Delete a task.
Move to: Move a task to a folder.
Categories: Assign colour coded categories to tasks.
Charm: Assign charms (little icons) to tasks.
Complete: Mark a task complete.
---
To create a task, click New and a new window in the reading pane will pop up.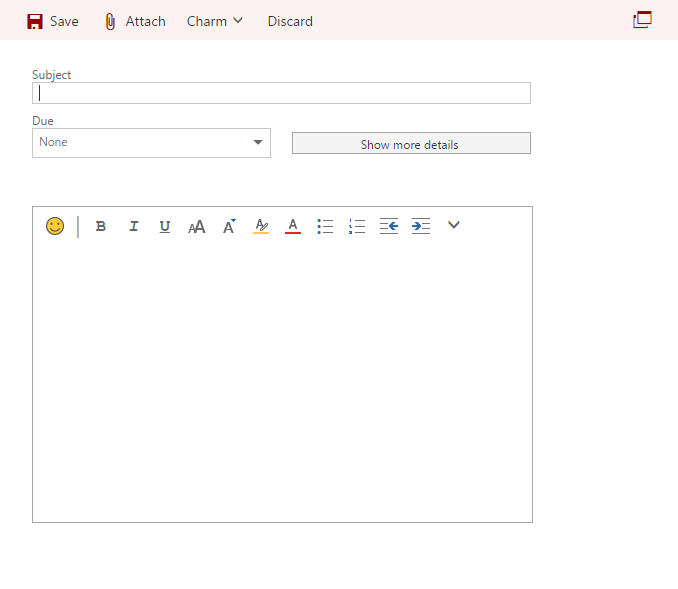 If you want to add more details to the task, click show more details.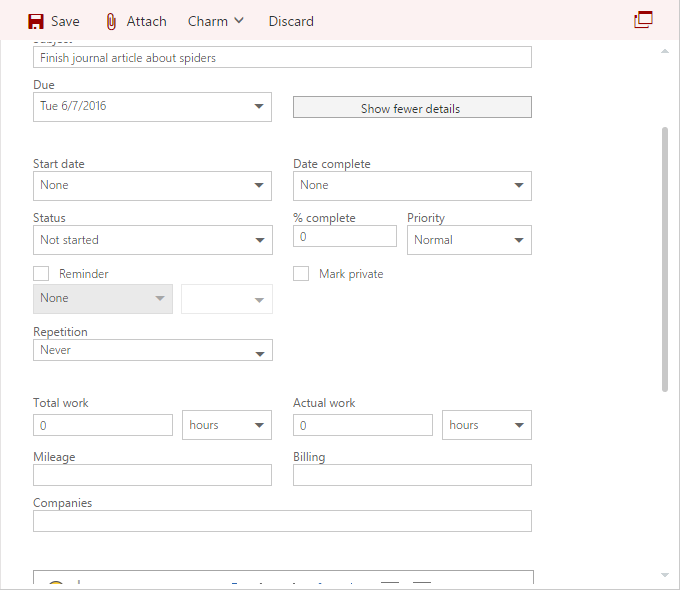 When done, click Save to save the new task or click Discard to cancel.
---
When an email is flagged, the email will show up in the Tasks app. Whatever changes you make to the flagged email in Tasks (replying, marking it as complete, assigning categories, etc) will be shown in both Tasks and in Mail. You can see the flagged emails if you are in the Flagged items and tasks folder.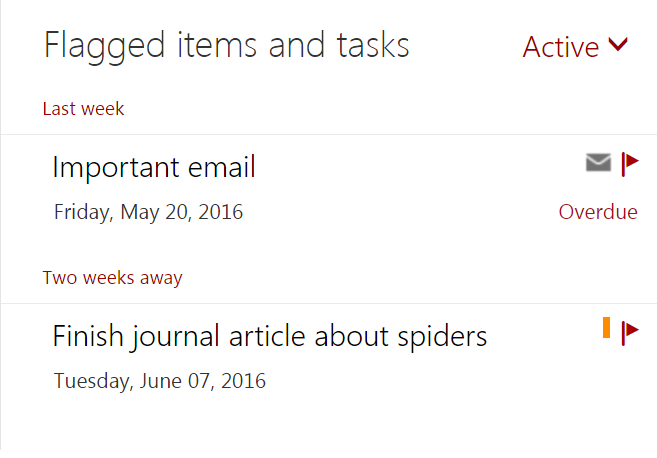 For example, in the screenshot above, the little envelope beside the flagged email with the subject "Important email" indicates that this task was created from an email. The tasks that are not flagged emails do not have the envelope icon, like the task "Finish journal article about spiders."