What file types are blocked by and cannot be opened by Outlook 2016?
File types blocked by Outlook 2016
Outlook 2016 prevents the opening of attachments with potentially unsafe file extensions by blocking nearly 100 different extensions. When you send an email containing an attachment which has a blocked file extension will receive the following message: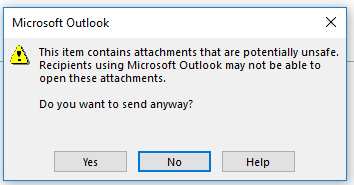 Recipients using Microsoft Outlook to read an email which contains an attachment with a file extension that Outlook blocks will see the message that the file has been blocked at the top of the email.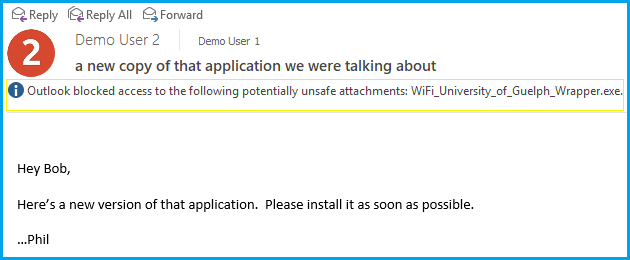 The CCS Information Security Team also has a list of file types that are blocked as attachments which may be different than the list of attachments blocked by Outlook.  When in doubt, check the Information Security list. The Information Security team uses a tool called IronPort which checks for and blocks incoming mail messages with a banned attachment.
Share this page
Find related FAQ by keyword