Wireless Expansion Project Page - Phase 2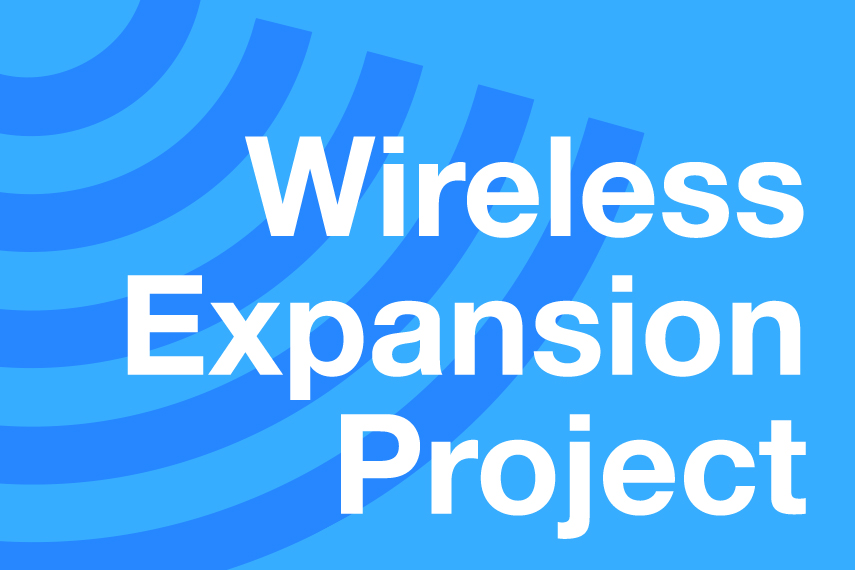 ​Last Updated: September 20, 2018
COMPLETED TO DATE: 95% of Buildings,           95% of New WAPs
Welcome to the 2nd and final year of the project. This project page outlines the goals, benefits and timeline for Phase 2 of the Wireless Expansion project at the University of Guelph.
The University first implemented wireless connectivity on campus throughout a few classrooms and learning areas in 2005. With the ever-growing use of mobile technology, the need for accessible and reliable WiFi has increased considerably.
In the Fall of 2015, CCS completed a large scale survey, with results confirming the need for improvements in wireless connectivity in both student residences and in buildings across campus. In the summer of 2016, CCS and Physical Resources, with the support of Student Housing, began Phase 1 of the wireless expansion work and installed new access points throughout student residence buildings on campus, allowing for easily accessible WiFi in dorm rooms and common areas. Phase 1 is in its final stages of completion. This project, Phase 2, will involve the installation of more than 900 new access points and switches in more than 50 additional buildings across campus.
Questions or concerns surrounding this project? Email CCS at IThelp@uoguelph.ca.
---
Project Goal
The main goal of this project is to increase the consistency and coverage of WiFi across the University of Guelph campus. CCS and Physical Resources together will add over 900 new access points and new switches across campus. These new access points and switches will be installed in multiple buildings and will help to meet user requirements for wireless access. The new network switches will better support the WiFi equipment, and provide adequate and consistent power levels to devices connected to these access points.
---
Project Benefits
Various benefits come with the expansion of WiFi across campus:
Better coverage and access to wireless connectivity to help meet student, staff and faculty needs.
Increased ability to support mobile technology of students and professors within classroom settings.
Ensuring that WiFi is a primary means of network connectivity on campus, complementing the increased use of mobile devices and leading to enhanced collaboration, productivity and access to resources.
Maintaining U of G competitiveness with other universities, as many students rank WiFi connection as a critical factor in choosing a university.
---
Project Timeline
Phase 1 (residences):               Completed.
Phase 2 (campus buildings): Project kickoff was in March 2017.  This is a 2 year project with targeted project closing of June 2019.
---
Schedule of Dates for Buildings
Below is the proposed schedule for the buildings.  The building order and timeline has been determined based on several factors, including WiFi needs, ongoing/upcoming construction efforts and building teaching schedules (to minimize impact to students). 
The schedule will be updated as the project continues and key stakeholders, including main building contacts, will be notified if there are any changes and prior to the start of any work.
---
Building Status Definitions:
Planning: The work on this building has started and is being planned and/or designed.
Construction: Physical Resources, CCS staff and/or contractors are in the process of installing conduits and new wireless access points in the building.
Testing: All wireless access points have been installed and CCS is checking to ensure that the network is working up to required quality levels.
Extended: Planned work for this building is completed, and additional wireless access points are being added to address larger than expected need.
Completed: All wireless access point installations and testing planned for this building, as part of this project, are complete.
Delayed: The work in this building has been delayed and main building contacts have or will be contacted.
No Status: No work has started for this building.
| Building # | Building Name | Proposed Schedule for Construction | Status |
| --- | --- | --- | --- |
| 68 | MacKinnon Building |   | Completed |
| 31 | Alexander Hall |   | Completed |
| 1 | Macdonald Institute |   | Completed |
| 2 | Macdonald Hall |   | Completed |
| 23 | Macdonald Stewart Hall |   | Completed |
| 112 | Macdonald Stewart Hall Addition |   | Completed |
| 159 | Albert A. Thornbrough Building |   | Completed |
| 140 | Summerlee Science Complex |   | Completed |
| 69 | Crop Science Building |   | Completed |
| 25 | J.D. MacLachlan Building |   | Completed |
| 158 | University Centre |   | Completed |
| 70 | Animal Science and Nutrition |   | Completed |
| 7 | Creelman Hall |   | Completed |
| 71 | McLaughlin Library |   | Completed |
| 17 | The Bullring Pub |   | Completed |
| 73 | MacNaughton Building | East Wing: January 15 - March 9, 2018 | Completed |
| 21 | Zavitz Hall |   | Completed |
| 24 | Massey Hall |   | Completed |
| 51 | Landscape Architecture |   | Completed |
| 28 | H.L. Hutt Building | March 5 - 23, 2018 | Completed |
| 38 | Food Science |   | Completed |
| 88 | Food Science Addition (GFTC) |   | Completed |
| 32 | Graham Hall |   | Completed |
| 43 | Canadian Research Institute for Food Safety (CRIFS) | May 1 - 11, 2018 | Completed |
| 39 | OVC Main Building | May 1-31, 2018 | Completed |
| 3 | OVC Main Building Extension | May 1-31, 2018 | Completed |
| 40 | OVC Biomedical Science | May 1-31, 2018 | Completed |
| 45 | OVC Stewart Building | May - July 2018 | Extended |
| 49 | OVC Mona Campbell Centre for Animal Cancer | May - July 2018 | Completed |
| 77 | OVC Lifetime Learning Centre |   | Completed |
| 48 | Federal Building |   | Completed |
| 84 | Federal Building Annex |   | Completed |
| 11 | Johnston Hall | July - August 2018 | Completed |
| 66 | Alumni House | July - August 2018 | Completed |
| 75 | Gryphon Centre | July - August 2018 | Testing |
| 53 | Old Fire Hall | September - October 2018 | Completed |
| 80 | Edmund C. Bovey Administration Building | September 24 - October 19, 2018 | Completed |
| 81 | Edmund C. Bovey Laboratory Building | September 24 - October 26, 2018 | Testing |
| 82 | Plant Growth Facilities Building | September 24 - October 5, 2018 | Completed |
| 83 | Header House/Greenhouse | September - October 2018 | Completed |
| 44 | OVC Companion Animal Hospital - James Archibald Building (Small Animal Clinic) | September - December 2018 (due to building renovation) | Completed |
| 92 | Axelrod Institute of Ichthyology | November 2018 | Completed |
| 154 | MacKinnon Extension | November 2018 | Completed |
| 232 | The Arboretum Centre | November 2018 | Testing |
| 12 | Central Animal Facility | November - December 2018 | Testing |
| 174 | OVC Clinical Research | December 2018 | Testing |
| 183 | OVC Main Animal Holding (Large Animal Clinic) | December 2018 | Testing |
| 47 | OVC MacNabb House |   | Completed |