Getting Connected to Residence Internet (ResNet)
This page is all about getting connected to ResNet. To get started, make sure you have everything you need to connect. 
For wireless connections (use uog-wifi-secure), see our secure wireless page.
PLEASE NOTE: The use of personal wireless routers in residences is PROHIBITED as they interfere with the signal of the University provided access points.
Wireless printers MUST be connected via a hard wire connection if they do not support the secure WPA2 protocol and can safely connect to the uog-wifi-secure network.
To check if a device is unsupported on our network you can go to our Unsupported Devices web page.
Steps to get Connected - Wired
Ethernet Cable

To connect via a hard wire connection, you're going to need an ethernet cable. You probably have one lying around your house, but if not you can get them from any major electronics store or the Bookstore here on campus (just make sure it's long enough to reach your computer/desk!). 

Ethernet Port

Your computer or device will need an ethernet port to plug your cable into. If your device does not have an ethernet port, see information on Adapters.
1. First, plug one end of the Ethernet Cable into the port on the wall in your residence. Note: if you have a phone, it needs to be plugged into LAN 5 (marked in the diagram as 5 do not use). 
In some cases you will have an Access Point that the ethernet cable can be plugged into either of the ports pointed to by the green arrows marked with the '4'

. 
​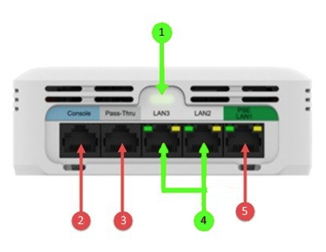 In other cases you will have an ethernet jack.
​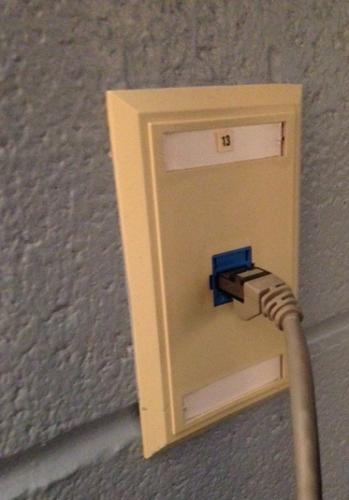 2. Then, plug the other end of the Ethernet Cable into the Ethernet port on your computer
​​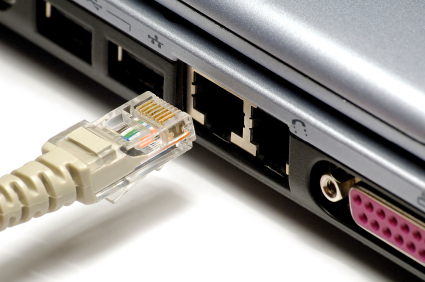 3. Now all you need to do to get connected is sign in using your University of Guelph Central Login ID and password. To get the page to login, you will need to:
Open up a Web Browser such as Google Chrome or Mozilla Firefox. 
Once you have your browser open, you may be automatically redirected to the login page to sign in.

If not, you can try to navigate to any of your favourite sites. 
After navigating to the website, it should redirect you to the login page. If the login page does not load please use this URL: https://nac-annu4.net.uoguelph.ca/status

Now all you need to do is sign in to the page with your University of Guelph Central Login ID and password (same login as WebAdvisor and GryphMail).
You are now connected to ResNet!
As always, if you have any questions or concerns about ResNet please use one of the following methods for contacting CCS IT Help Centre:
Chat Live - see the "Chat Live with Us" icon on the right hand corner of this page
Email us at IThelp@uoguelph.ca
Phone us at 519-824-4120 Ext. 58888
Visit us at the IT Help Desk in the library