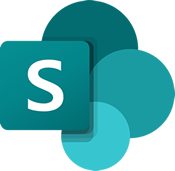 When requesting a SharePoint site collection you have the option to choose one of two pre-built templates (Team or Communication) applied to your site.
Team Site provides a site for creating, organizing, and sharing information and and files. Access is typically restricted to your team or working group.
Communication Site is intended for sharing news, reports, statuses, and other information in a visually compelling format with a larger internal audience.
Please read the Terms of Use, the guide to using Office 365 content management and collaboration tools and Best Practices before requesting a site collection.
There is no cost for this service as it is provided by CCS.