CEPS Introduces Scholarships for Leadership, EDI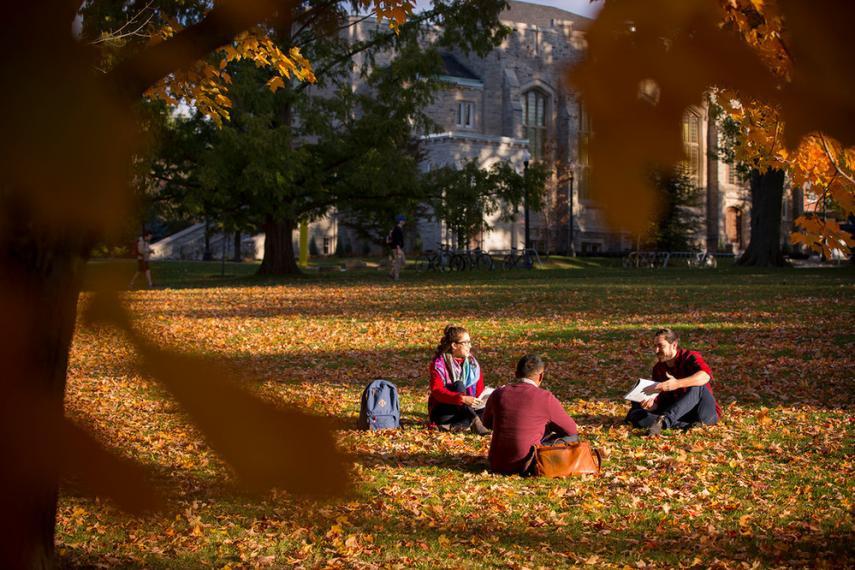 The College of Engineering and Physical Sciences (CEPS) has launched two new initiatives to recognize students who are improving life on campus. The CEPS Leadership Scholarship will be awarded to two individuals who are demonstrating leadership in the community. The CEPS Diversity Scholarship will be awarded to an individual who is advocating for equity, diversity and inclusion.
"The CEPS—and U of G—student body are passionate, dedicated people who we see demonstrate strong leadership capabilities as well as support for one another," says Dr. Karen Gordon, associate dean (academic) for CEPS and head of the CEPS awards committee as well as a faculty member in the School of Engineering.
"We consistently hear that the U of G community is inviting and collaborative. We want to recognize students who continually represent excellence while fostering a culture of inclusion and support."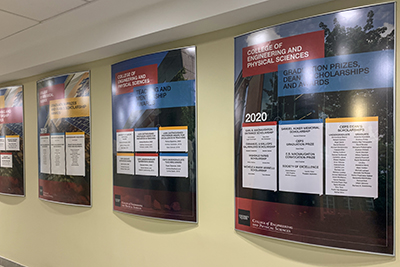 Two students will receive the CEPS Leadership Scholarship, valued at $1,000 each, based on their leadership and initiative in improving the University or broader community through extra-curricular, volunteer, or employment activities. Preference will be given to students enhancing life on campus.
A student will receive the CEPS Diversity Scholarship, valued at $1,000, for efforts to create and foster equitable and inclusive interactions and spaces at the University of Guelph or within the broader community. Examples include creating learning and working environments that are safe, positive, respectful, diverse, and inclusive; and/or recognizing and celebrating the range of equity-seeking (equity-deserving) groups at the University. The student's application may speak directly to lived experience as a member of equity-seeking group(s), experience as an ally or advocate, or both.
Olivia Parker, Student Council President and B.Sc. (Chemical Physics) student, is happy to see the two scholarships added, especially the Diversity Scholarship.
"Promoting diversity in CEPS fields is imperative so that we can foster a strong scientific community of individuals with unique backgrounds, experiences, and ways of thinking. The scholarships will encourage student leaders and students from diverse backgrounds to continue to seek out opportunities and make them feel recognized for their achievements."
The scholarships were developed by the CEPS dean's office and awards committee through consultation with the University's Office of Diversity & Human Rights. All CEPS awards committee members are required to complete the U of G's Principles of Belonging: Anti-Oppression and Anti-Racism course on Courselink.
The awards tie back to the College's Strategic Plan, which outlines a commitment from the College to Foster Diversity and to Create a Strong Community, such as through improving the enrollment and persistence of equity-seeking individuals in graduate and undergraduate programs.
The award applications are open to any domestic or international undergraduate student enrolled in a CEPS program who meets the eligibility requirements and demonstrates that they meet the intent of the awards. Full details for eligibility can be found on the individual award pages. Awards will be given once annually each fall. For this inaugural year, applications are open from now until October 25, 2021 at 4:30pm Eastern time.
For questions about the two awards or to apply, contact cepsawards@uoguelph.ca.