Electrochemistry PhD Student Wins Best Oral Presentation Award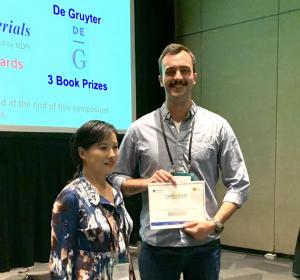 Electrochemistry PhD student, Joshua Van Der Zalm, received the best presentation award in the Recent Advances in Nanomaterials and Nanocomposites towards Photocatalysis and Photoelectrocatalysis symposium during the 105th Canadian Chemistry Conference and Exhibition held in Calgary between June 13-17, 2022.
The Canadian Chemistry Conference and Exhibition is a national forum for learning, knowledge exchange, innovation, and celebration of all that Canadian chemistry has to offer. 
"Winning this award at a national conference with participants from top universities and research institutions in the country is a huge honour and speaks to the excellent quality of research coming out of the Department of Chemistry at Guelph." says Van Der Zalm. 
Congratulations, Joshua!