Engineering Student Wins Imaging Network Ontario Presentation Award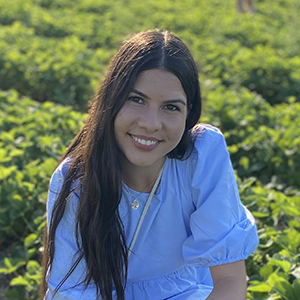 School of Engineering Master of Applied Science student Miriam Naim Ibrahim received an Oral Presentation Award at the 20th Annual Imaging Network Ontario Symposium in March 2022 for her presentation: Automated Fatty Liver Disease Detection in Point-of-Care Ultrasound B-Mode Images. 
"The end goal of our research is to develop machine learning software, capable of detecting and distinguishing between the stages of fatty liver disease from point-of-care ultrasound images," says Ibrahim. "Point-of-care ultrasound is highly accessible, portable, and affordable. This makes it an ideal screening technology for primary care doctors, the most frequent and ongoing point of contact for patients. Ultimately the goal is to produce more accessible screening technologies for the disease."
The project was in collaboration with Oncoustics, a medical imaging company. Oncoustics is a Toronto med-tech start-up where Ibrahim completed an eight-month co-op placement during her undergraduate studies, and sponsored her current study as a partner company through MITACs. Oncoustics develops AI technology for a multitude of liver diseases with the goal of producing more accurate and accessible diagnostic solutions in the hepatology space.
Read about the award from Imaging Network Ontario.
Congratulations, Miriam!