Following Her Passion: Cybersecurity Grad Shares Story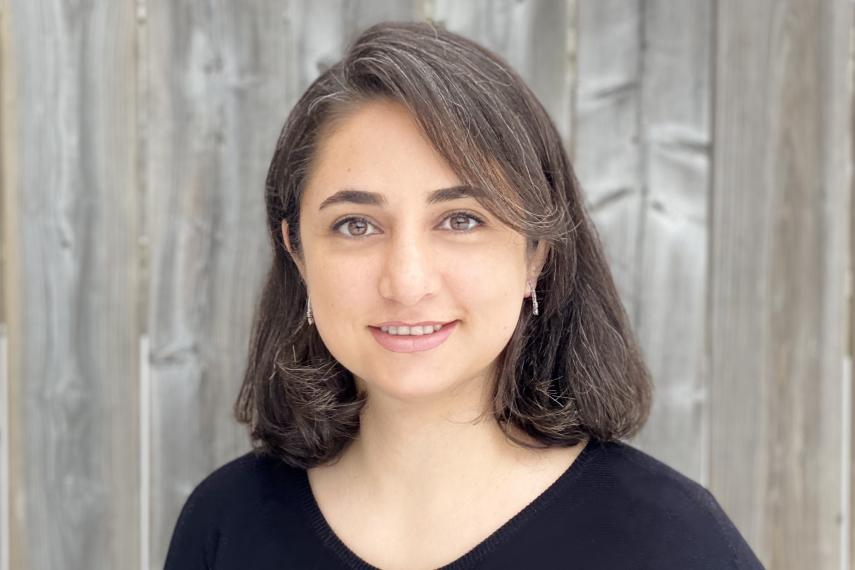 We chatted with Master of Cybersecurity and Threat Intelligence grad Samira Eisaloo about her career and experiences.
Samira Eisaloo, a graduate from the inaugural Master of Cybersecurity and Threat Intelligence cohort, quickly entered the cyber security industry as a security researcher. She received a unique opportunity during her degree to work with an industry partner on her final project, after which she received the full-time job offer.
Program: Master of Cybersecurity and Threat Intelligence (MCTI)
Graduation year: 2020
Tell us about your work and your role.
I am a security researcher in the Advanced Threat Analytics (ATA) team at eSentire Inc., where I was previously a research student while completing the MCTI program. ATA operates as eSentire's advanced threat research and development branch. We're very focused on complex cybersecurity. We're concerned with Tactics, Techniques, and Procedures (TTP) which are the most complex techniques that adversaries try to use when gaining unauthorized access to data, information and systems. Some of my day-to-day responsibilities are pen testing, software development, threat hunting, and malware analysis.
You worked with eSentire on a research project while a student at U of G, after which you began a role there. Can you tell us about that?
Students in the MCTI program have the opportunity to be selected as co-op students with industry partners to do their final projects. I was one of those lucky students that had been chosen by eSentire.
After the project, I got a job offer from eSentire for a full-time permanent security researcher.
You had begun a career in software design prior to doing the MCTI program. What made you decide to return to school, and why U of G? 
Before I came to Canada, I worked as a software architect and developer in a reputable company in Iran for almost 10 years.
My familiarity with cybersecurity was as much as a software developer needs to know, and that's it. In that role, we had Capture the Flag competitions during the two years before I left, where participants completed cyber security challenges for flags. The first team to find all the flags won. I competed with my colleagues in one of those and that seemed extremely interesting to me! And I have to add: I always admired our security team as they were so professional.
I Googled cybersecurity programs, and I was interested in programs in Canada. I saw the advertisement for the MCTI program and at that time I said, "I have to follow my passion." I started reading English and took an IELTS exam. I'm here now as a security researcher after almost two years.
What do you enjoy most about your work?
I do enjoy learning a lot every day. I work on a variety of projects that need different programming and cybersecurity skills. The other amazing aspect of working on the ATA team is its culture. Everyone is so welcoming and willing to share their knowledge with each other. 
Looking back, what stands out to you the most about your experience at U of G?
I had a wonderful time at the University of Guelph. I made wonderful friendships there. Professors at the University of Guelph are outstanding, and I enjoyed learning from them. I really miss the campus and University Center. I miss sitting there and enjoying a cup of coffee with my friends in that atmosphere.
Is there a quote, saying, or philosophy that you look to for inspiration?
Honestly, as a mom studying abroad far from home and family, I struggled from time to time. Through those struggles, I always had this sentence in my mind: "You have come this far, don't give up now." That helped me to continue.