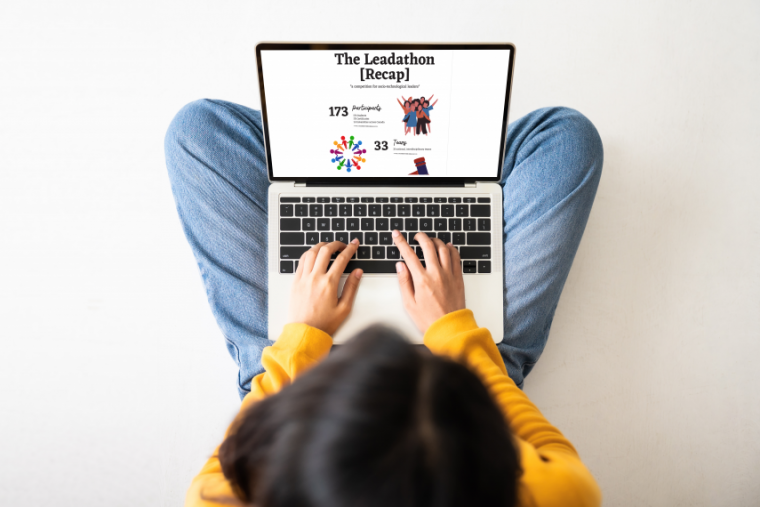 Developing solutions to the most pressing challenges facing Canadians was the goal of a collaborative initiative led by the University of Guelph and the University of Waterloo.
In November, the two institutions hosted the first-ever engineering Leadathon, a national competition held online, which centered on developing a "leadership mindset" in engineering students looking to solve the complex socio-technical challenges facing our world. There were 173 students from 11 Canadian universities who participated in the event.
"At the end of the event, students felt that they gained leadership and teamwork skills and developed a better understanding of how to generate ideas that address the complexity of these challenges," says Dr. John Donald [1], a professor in U of G's School of Engineering and faculty co-lead for the event.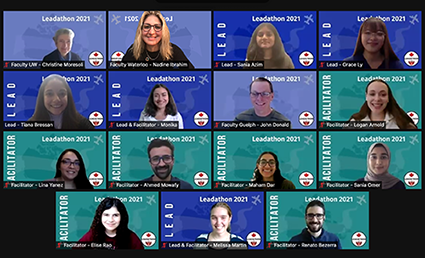 The other faculty leads were Drs. Christine Moresoli and Nadine Ibrahim at the University of Waterloo, as well as five engineering students: Tiana Bressan, Sania Azim and Grace Ly (U of G); and Monika Mikhail and Melissa Martin (University of Waterloo). On event day, nine student facilitators and 11 judges from Canadian institutions also helped execute the inaugural event.
The Leadathon was the culmination of a project supported by the D2L Innovation Guild [2], with student support from the Guelph Engineering Leadership [3] program and the Student Leadership Program at the University of Waterloo.
Participating student teams were prompted to create a 'Decade of Action' plan to address selected Canadian Engineering Grand Challenges [4] (CEGS) to make the country a better place. The six CEGCs are:
Resilient infrastructure
Access to affordable, reliable and sustainable energy
Access to safe water in all communities
Inclusive, safe and sustainable cities
Inclusive and sustainable industrialization
Access to affordable and inclusive STEM education
The United Nations' Sustainable Development Goals served as a foundation for the CEGCs.
Over the course of 1.5 hours, the student teams created, finalized and submitted their plans, using relevant, creative and realistic solutions and goals to address their selected Challenge while also considering design and communication. They then pitched their solutions to the judges.
Azim, a fourth-year biomedical engineering student at U of G and one of five student leads for the event, was impressed by the interaction between the students.
"Leadathon 2021 has been an eye opener," she said. "It was heartwarming to see brilliant minds come together to find creative solutions to the complex challenges presented."
"The judges were very impressed by students' creativity and innovation," adds Donald. "They had well-structured goals and solutions, and brought a passion to their proposals."
Awards were given to teams based on the best overall plan, most innovative plan and most applicable plan. The winning teams in each category were:
Best overall: Resilient infrastructure
Almog Waisenberg, Alex Wang, Christopher Ungureanu and Mark Bastianello (York University)
Most applicable: Affordable, reliable and sustainable energy 
Aditi Maheshwari, Lauren Streitmatter and Cassey Shao (University of Toronto)
Most innovative: Access to affordable and inclusive STEM education
Minjeong Kang, Mayokun Moses (University of Manitoba); and Steven Hoa-Le, Ausad Kahlon and Janush Loganathan (York University) 
Plans are underway to host the national event again in late 2022.