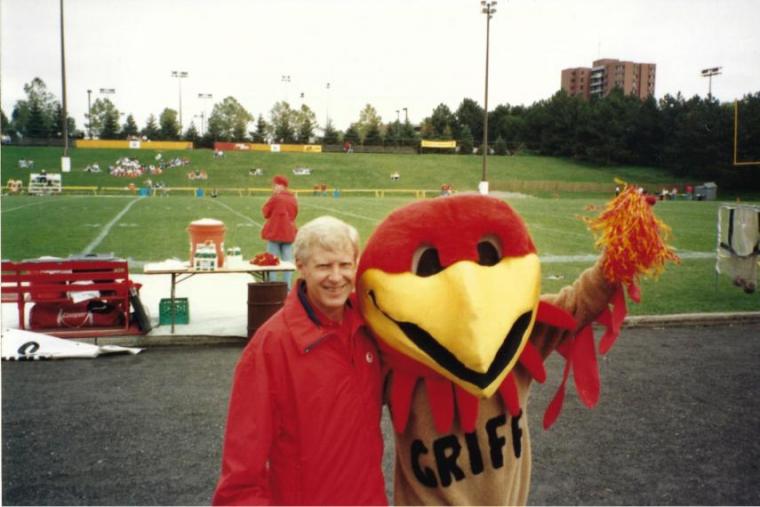 Jack MacDonald, a former physics professor, vice-president (academic) and acting president at U of G sadly passed away in December of 2022. Jack's career as an academic was extensive and did not end at the U of G. He went on to head the Manukau Institute of Technology in New Zealand, where he was known for increasing access to education for Maori students.
Jack's dedication to higher education was acknowledged by the U of G when he received an honorary degree during the summer convocation of 2009 where he addressed [1] the graduating class. His son Ian shared, 
"One of our proudest moments was when Dad was granted the Honourary Doctorate. He saw it as recognition of his service and contribution in so many facets, and was the culmination of those many years of hard work building for the University's impact. We also remember so fondly his convocation speech in which he connected who he was not just as an academic leader, but as a family man as well."   Ian MacDonald, BA '92, MA '94 .
Jack's connection to the U of G will live on through the Jack and Lillian MacDonald Scholarship. The award demonstrates his lifelong commitment to increasing the accessibility of post-secondary education to Indigenous (First Nations, Inuit and Métis) learners in Canada, and reflects the family's long affiliation with Guelph. Jack's son Mark shared, 
"Dad had the distinct honour of serving the University in many important capacities. Whether it was at the Physics Department, the College, or at the university level as a whole, his foremost concern was always excellence for the student journey, the growth of Guelph as a leading research institution in Canada and globally, and for the Gryphon community as a whole. He accomplished many things both before and after his time at the University, and yet for Dad personally and us as a family, the years at Guelph were so special.  He took deep pride in knowing he had contributed alongside so many friends to help make Guelph the great place it is today."  Mark MacDonald, BSc '91, MA '94
 
More about the life and accomplishments of Jack MacDonald can be found in his obituary [2].