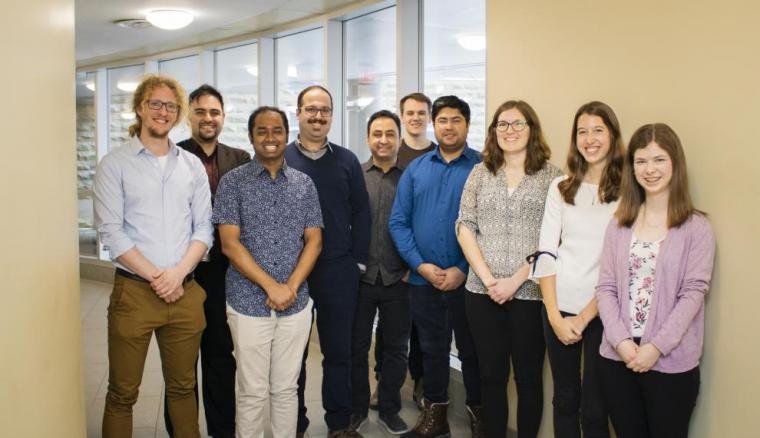 3MT® challenges graduate students to present their research in just three minutes.
Brushing your teeth, microwaving your lunch, writing a haiku—these are tasks can be done in three minutes. University of Guelph graduate students would add a unique item to that list: communicating your thesis. The Three Minute Thesis (3MT®) [1] contest is a university-wide competition where graduate students have just three minutes and one slide to distill and present their graduate research. The competition is judged by a panel of non-specialists and provides students with an opportunity to hone their communication skills.
On Tuesday, March 3rd, 2020, The College of Engineering and Physical Sciences held its college heat to select its top two presenters. We are pleased to announce that the top two presenters are Kathleen Johnson for her presentation, Understanding Groundwater in the City of Guelph, and MSc candidate Aidan England for his presentation, From Plants to Plastics: The Future of Polymers.
Kathleen is part of the G360 Institute for Groundwater Research [2] where she works with Prof. Beth Parker [3]. Her research examines a drinking water well in the City of Guelph, one of the largest cities in Canada that relies solely on groundwater for drinking water. The research examines how the groundwater flows through the fractured rock system and will result in high-resolution data that can be used to inform water management decisions.
Aidan is working with chemistry Prof. Marcel Schlaf [4] to develop chemical processes to make plastic precursors from plant biomass. Biomass-based plastic precursors have the potential to replace fossil fuel-based plastic production methods, and thus could alleviate the negative environmental impacts of plastic production.
Congratulations, Kathleen and Aidan!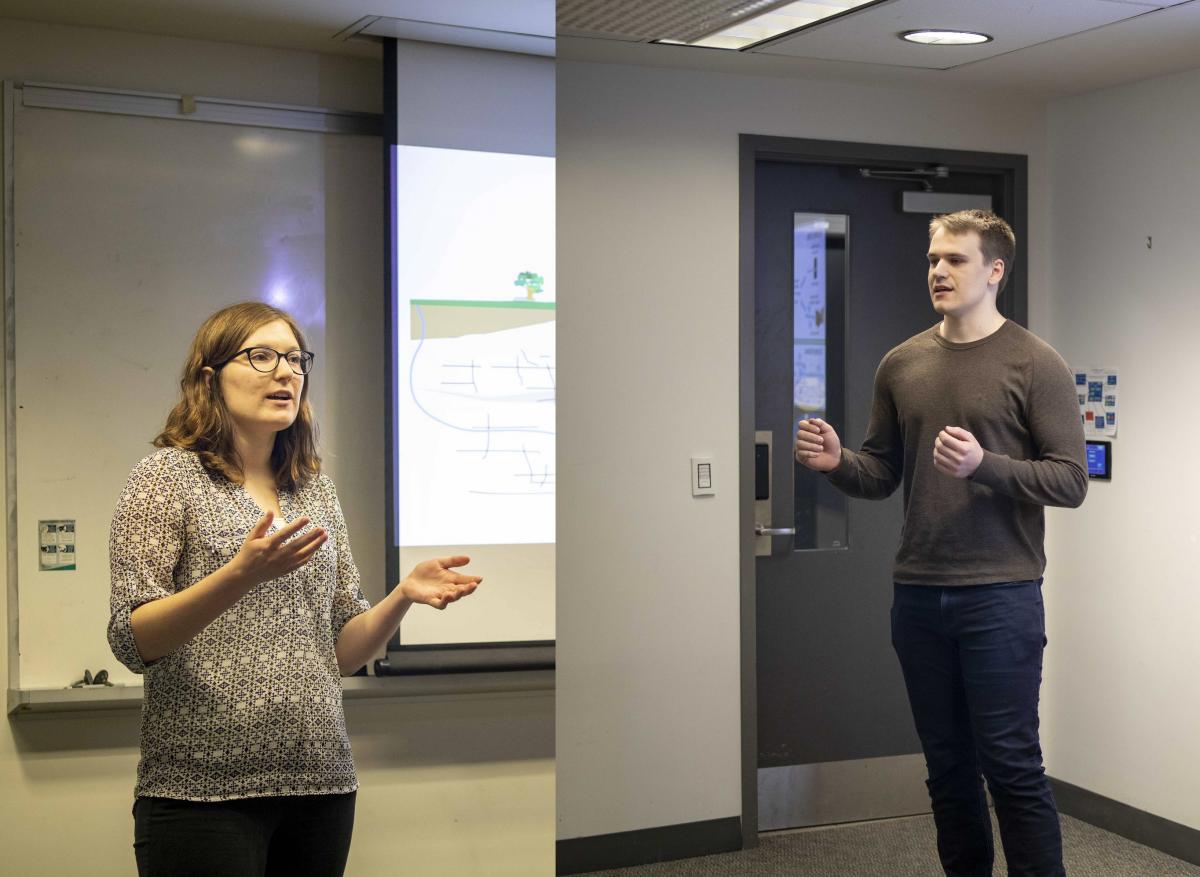 Kathleen Johnson (left) and Aidan England (right) win the 2020 CEPS 3MT College Heat. Congratulations to both!