Dave Whittle, Associate Vice-President and Chief Information Officer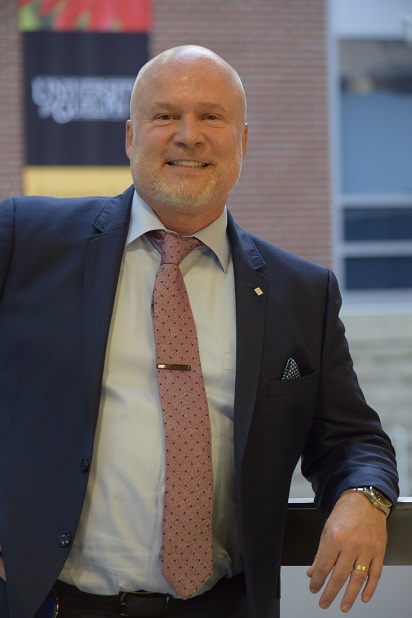 Dave Whittle began his term as associate vice-president (AVP) and chief information officer (CIO) at the University of Guelph (U of G) in August 2018. As CIO, Whittle oversees and is accountable for information technology (IT) across campus, with a keen focus on innovation, efficiency, service culture, and student success.
Whittle's main objectives in the early part of his term include:
the creation of a campus-wide IT strategy and implementation plan
to enhance, support and play a leadership role for IT governance on campus; and
to build strong partnerships across campus to ensure IT is an enabler of U of G's vision and strategic goals.
Previous to his role as AVP/CIO, Whittle was the Associate Director, IT Operations & Infrastructure, with Computing & Communications Services (CCS) at U of G. Prior to joining U of G, Dave was the Principal Architect at Blackberry, where he led the global execution of strategic security initiatives, building their robust security roadmap and defining their security initiatives and vision.
When not hard at work, Whittle can be found spending time with his two young kids or playing an early morning game of pick-up hockey.
About the Office of the CIO
The Office of the Chief Information Officer (CIO) oversees the strategic and policy administration of the University's information technology, information services, and information resources. This includes information security, network access and infrastructure, enterprise applications, and client support.
The CIO provides the vision, leadership and advocacy for a secure, reliable and innovative IT environment. All IT services on campus adhere to a strong service culture to support and enable excellence in teaching, learning and research. The CIO reports to the provost and vice-president (academic).