International travel may be on hold but that doesn't mean we can't virtually explore the culture, history, and study opportunities in Belgium, France, Germany, or the Netherlands. Here we have gathered some resources for you to explore and learn more about these European Countries. Europe II is happening October 19-23 and will explore Spain, Malta, Italy, Switzerland, and Austria.
Exploring Europe I Presentation
View our presentation that explores what it is like to Study Abroad in Belgium, France, Germany, or the Netherlands.
Studying in Europe
Check out what past UofG study abroad participants have to say about studying in Europe.
Explore Other Study Abroad Ambassador Profiles [3]
You can also use our Program Search Tool [4] to see which universities we have partnered within this region and find links to visit the partner university website to learn more about how it can fit into your degree. Using the search tool you can find information about the semester dates, courses offered in English, residence, and more.
Movies, Documentaries, and Books
There are many popular books from this region that have been translated into English. For example, Les Miserables comes from France and Anne Franks Diary from the Netherlands. Exploring books from other countries will give you insight into their culture and country.
The University of Guelph offers students access to a number of streaming platforms through their UofG Central ID [5]. We have selected a small sample of the videos and movies that are either about these European countries or films that originate from these countries. Check out these options or have a look for yourself:
Explore Kanopy [13] Explore Audio Cine Films [14] Explore UofG Streaming Options [13]
Arts & Culture
Google's Arts and Culture site [15] can help you to explore museums, cities, history, and culture. Here are some samples of the Nordic features you can explore from the comfort of your own home!
Restaurants and Recipes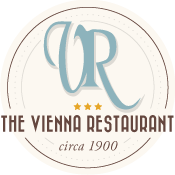 [26]
Part of exploring a new culture and trying their food! Around Guelph we have a number of restaurants featuring traditional cuisine from around the world! The Vienna Restaurant [26] features Belgian waffles and German schnitzel.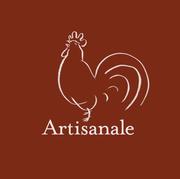 [27]
And the Artisanale serves up French favourites in downtown Guelph.
Or if you would like to try to make some of your own European meals, check out the recipes below:
Music
Explore the rhythm of European music as you check out this Europe I playlist [35] that we put together.