Student Award Winners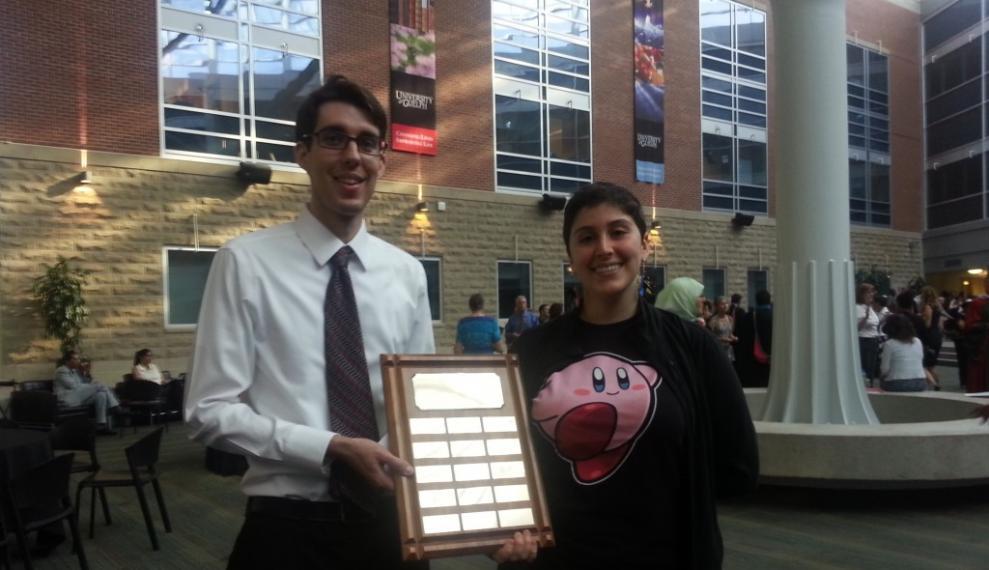 Congratulations to Andrew Halligan and Jennifer Winer - winners of the School of Computer Science Capstick awards.
The Dr. Charles Capstick Graduation Prize is awarded to the top two students (by cumulative average at graduation) in the School of Computer Science.
Jennifer has also been awarded the CPES Society of Excellence award, and Andrew has been named the winner of the Governor General's Silver Medal.
Great job Andrew and Jennifer.