Master of Cybersecurity and Threat Intelligence (MCTI)

With the number of global cyber-attacks on the rise, the industry demand for professionals in cybersecurity and threat intelligence has never been higher.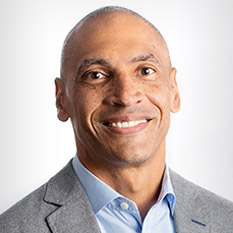 "We're approaching a cyber security talent shortage of 2 million people worldwide in the next 3 to 5 years. Every cyber-security provider can contribute, and when we're joined by respected education institutions like the University of Guelph, our combined effort makes the world safer."
---
Program Information
The Master of Cybersecurity and Threat Intelligence (MCTI) is a unique, cutting-edge program that offers professionals the potential for a demanding and exciting career in cybersecurity, cyber threat intelligence and digital forensics within the Canadian or global landscape. Graduates of this program become leaders in security analysis and design, threat intelligence, Security Incident and Event Management (SIEM), intrusion prevention, malware analysis, penetration testing, cryptography engineering and digital forensics.
The Master of Cybersecurity and Threat Intelligence (MCTI) is a course-based program that offers students full-time and part-time options.
Our Full-time program can be completed within one­-year (3 semesters, or 12 months). Students will complete six core courses and a culminating, independent project wherein students produce an evidence-based solution to a complex security problem in partnership with an industry partner or academic expert. Alternatively, students can complete six core courses, and two elective cybersecurity courses (in place of the project), for a total of eight courses.
Our Part-time program is designed for busy working professionals who wish to continue working while completing their MCTI degree. The part-time MCTI can be completed between 24 to 36 months. Part-time MCTI students may be required to take classes during business hours (Monday to Friday, between 9am to 5am). Requirements of the part-time MCTI program include the completion of six core courses and two elective cybersecurity courses, for a total of eight courses.
Availability is required to attend in-person classes during business hours, after-hours, weekends and off-campus.
Complete course descriptions can be found in the Graduate Calendar.

This program offers the following course structure to MCTI students:
CIS*6510 [0.50] Cybersecurity and Defense in Depth

CIS*6520 [0.50] Advanced Digital Forensics and Incident Response

CIS*6530 [0.50] Cyber Threat Intelligence and Adversarial Risk Analysis

CIS*6540 [0.50] Advanced Penetration Testing and Exploit Development

CIS*6550 [0.50] Privacy, Compliance, and Human Aspects of Cybersecurity

CIS*6570 [0.50] Advanced Cryptography and Cryptanalysis

CIS*6580 [0.50] Security Monitoring and Cyber Threat Hunting

CIS*6590 [0.50] Professional Seminar in Cybersecurity

CIS*6670 [0.50] Special Topics in Cybersecurity
Subject Areas
malware and forensic analysis
cyber physical systems security
cryptography and blockchains
privacy
usable security
mobile security
---
Application Deadlines
Applications are currently being accepted for Fall 2022 intake (domestic students). Admission to the MCTI program is available once annually in the Fall semester only. The application deadlines for Fall 2022 are as follows*:
International Students: CLOSED
Domestic Students: June 1, 2022
We encourage International applicants to apply 6-9 months in advance of this deadline to ensure study permits can be processed in time for admission. Please see the Office of Graduate & Postdoctoral Studies Recommendations for International Applicants for suggested application timeline.
*Please ensure you have all required application documentation submitted by the specified deadline(s), or your application will be considered incomplete.
---
How to Apply
Please apply online at Applying to Guelph. We will process applications after we receive proof of payment of the application fee and all required documentation. Please note, we will not be able to pre-evaluate any documents or any applications, and must receive all the required documentation before your application can be examined.
Share this page