Master of Cybersecurity and Threat Intelligence (MCTI)

With the number of global cyber-attacks on the rise, the industry demand for professionals in cybersecurity and threat intelligence has never been higher.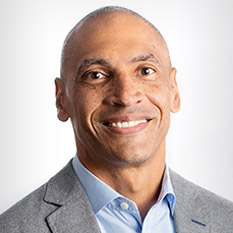 "We're approaching a cyber security talent shortage of 2 million people worldwide in the next 3 to 5 years. Every cyber-security provider can contribute, and when we're joined by respected education institutions like the University of Guelph, our combined effort makes the world safer."
---
Program Information
The Master of Cybersecurity and Threat Intelligence (MCTI) is a unique, cutting-edge program that offers professionals the potential for a demanding and exciting career in cybersecurity, cyber threat intelligence and digital forensics within the Canadian or global landscape. Graduates of this program become leaders in security analysis and design, threat intelligence, Security Incident and Event Management (SIEM), intrusion prevention, malware analysis, penetration testing, cryptography engineering and digital forensics.
The MCTI program is a full­-time, course-based, one­-year program (3 semesters, or 12 months) during which you will complete:
five core courses;
one elective course; and
a culminating, independent project in conjunction with an industry partner.
Subject Areas
malware and forensic analysis
cyber physical systems security
cryptography and blockchains
privacy
usable security
mobile security
---
Application Deadlines
Applications are closed for Fall 2019. Applications are currently being accepted for Fall 2020 entry:
Domestic Students: August 1, 2020
International Students: July 1, 2020
We encourage International applicants to apply a minimum of 6-9 months in advance of the above deadline to ensure study permits can be processed in time for admission. Please see the Office of Graduate Studies Recommendations for International Applicants for suggested application timeline.
---
How to Apply
Please apply online at Applying to Guelph. We will process applications after we receive proof of payment of the application fee and all required documentation.
Industry Partners
The Master of Cybersecurity and Threat Intelligence program is made possible through in-kind contributions from industry partners McAfee Canada, Information Systems Architects (ISA), Cisco Systems, Kaspersky Lab, RCMP, eSentire, BlackBerry, IBM, the Cooperators, Georgian Partners, Canadian Cyber Threat Exchange, and Toronto Police. These funds have supported the creation of a new cybersecurity teaching lab and the University of Guelph Security Operations Centre, which enable rich experiential learning activities that set this program apart from similar programs in Canada.