Ideas to Promote Mental Health during the Pandemic for the SoCS Community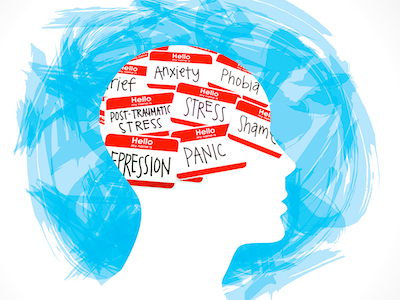 Image Attribution: "The People Speak!"
License: CC BY-NC 2.0
As May comes to a close, we want to highlight that May was Mental Health Month. This designation is meant to bring to light to the mental health struggles that many of us face in solidarity in an attempt to break down the stigma associated with mental health. While we are physically distancing ourselves from friends, family, and our loved ones, our mental health and wellness can become harder to maintain. This spring and summer will be very different from prior years. You might find yourself working or studying from home, or not able to travel to see friends or family. As we continue to be isolated from each other, we need to continue taking care of ourselves. Here at UofG's School of Computer Science, we want to help support you through these tough times. Here we highlight resources and offer tips for navigating your mental health during the COVID-19 pandemic:
Make sure you're taking time for yourself. Take a break from work, school, or screens by getting up and doing some yoga, or practice breathing techniques to ground yourself. Go outside and walk in your neighbourhood. If news and social media is contributing to feelings of anxiety, try to limit the amount of time you spend looking at such posts, such as with time limits for these applications, or by giving yourself a screen-free or screen-reduced day once a week.
Find a new hobby! With everything closed and so little to do, many people aren't sure what to do with all the time they have at home. Pick up something you've always wanted to do! Teach yourself to play an instrument, start knitting, or other personal projects. This will help keep your mind busy, and you might find something you're passionate about and continue to do after the pandemic is over! Art-Apart is a project by Professor Kim Martin of the History Department and several students about making and creating during these difficult times, with lots of posts about potential projects to get you inspired!
Enhance your professional / tech skills! Were you looking forward to trying a hackathon this year and are sad they'll all be cancelled? Just as we are all finding new ways of working and studying online, the hackathon community is finding new ways to engage creative problem solvers online too! A list of online hackathons hosted by communities from around the world, covering many themes from space, finance, healthcare, pandemic support and more, can be found on Eventbright and Devpost. Hackathons are fun, build your technical and problem solving skills, expand your professional network, and look great on your resume!
Stay connected with friends! Just because you can't see your friends in person doesn't mean you can't be together. There are many ways you can stay connected virtually, using social media, group chats, and video calls to connect with friends remotely. Other options are platforms like Netflix Party, where you can have virtual movie nights with friends, or the Jackbox Party Pack for playing a variety of trivia, drawing, and word games from anywhere.
University of Guelph counselors are still available for phone or video appointments. Call Student Wellness at 519-824-4120, Ext. 53244 to book a phone or video appointment with a U of G counsellor. You can also try online video counselling covered by your student health insurance plan. For more information on services available during COVID-19 visit UofG's COVID-19 Mental Health Resource page.
For more urgent access there are mental health support lines that are available 24/7:
• Here 24/7 at 1-884-437-3247
• Good2Talk at 1-866-925-5454
• HelpPhone at 1-800-668-6868, or text UofG to 686868
Your mental health is just as important as your physical health, and we need to be sure we are all looking after both equally. Most importantly, take care of yourself and look out for your friends and family.