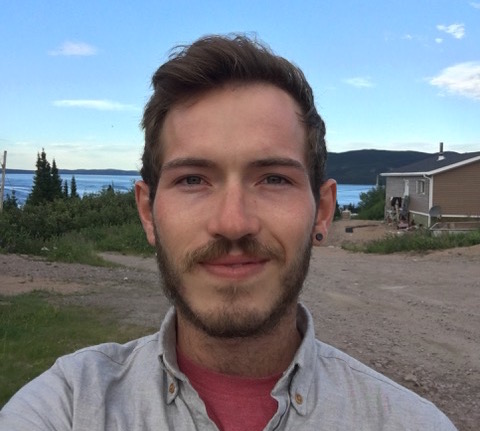 Nic Durish is a Master's student in the School of Computer Science with a specialization in Human Computer Interaction. Nic completed his undergraduate degree at the University of Guelph, where, through his advisors and involvement in Computer Science events, organizations, projects and teaching positions, he became interested in pedagogy and using computing to solve real-world problems. Nic has since returned to the University of Guelph to expand on his research in this field and was recently awarded $16,000 for the 2017 Graduate Tuition Scholarship.
Nic recently joined the eNuk team. Over the course of his degree, Nic will be working to expand the community-led eNuk health and environmental monitoring apps with the remote Inuit community of Rigolet, Nunatsiavut, Labrador. In particular, and in response to a community request that eNuk "not be just another app – it has to be part of our lives", Nic will focus his research on participatory design methods and the use of social elements of gamification to foster user engagement.
Nic often credits his advisor Dr. Daniel Gillis for inciting his interest in teaching, research and collaborative projects. Dr. Gillis is an Associate Professor and Statistician in the School of Computer Science, and the Director of the Physical Science & Engineering Education Research Centre at the University of Guelph. Dr. Gillis's exceptional involvement and teaching has been recognized through awards such as; the Distinguished Professor Award for Excellence in Teaching, the Winegard Exemplary Volunteer Award, and the Guelph Mercury 40 Under 40 Award.