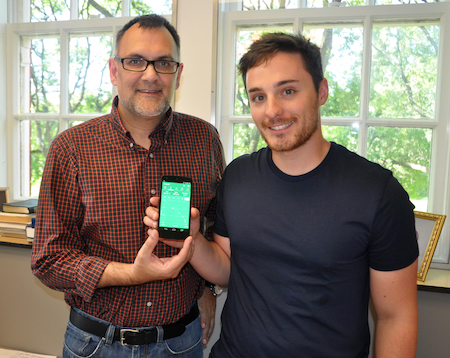 At Guelph, Andrew joined the School of Computer Science where he earned the Bachelor of Computing degree in 2015. While enrolled as an undergraduate student in the Bachelor of Computing degree, Andrew appeared on the Dean's Honor list each year, while also receiving an NSERC USRA award.
Andrew started his Master's in Fall 2016. The focus of his research is on the gender wage gap that still persists in the province of Ontario. Currently, women are paid on average 26% less than men for equivalent work. Andrew combined traditional Computer Science methods from the areas of machine learning and data mining with Economic analysis in order to study the gender wage gap in Ontario's public sector. An important contribution of Andrew's research was the creation of a database containing data annotated with gender information from Ontario's Sunshine List. This database will soon be made available to researchers worldwide who wish to study gender equality in the workplace. Also, the findings of his research study were published at the 2015 IEEE 14th International Conference on Machine Learning and Applications.
Andrew participated in the development of the Iron Tracker mobile application, a project with the Canadian Hemochromatosis Society. Designed in conjunction with CHS, Iron Tracker was created both to bring awareness of HH not only to Canadians, but people worldwide, and to assist those who suffer from HH in managing their de-ironing treatments. As the main Android developer, Andrew has volunteered countless hours to the development and maintenance of Iron Tracker. To date, the app has been downloaded by thousands of people from over 100 countries. The app's development team was recently recognized at Parliament Hill, by Senator David Wells, and in the Ontario Legislature, by MPP Chris Ballard.