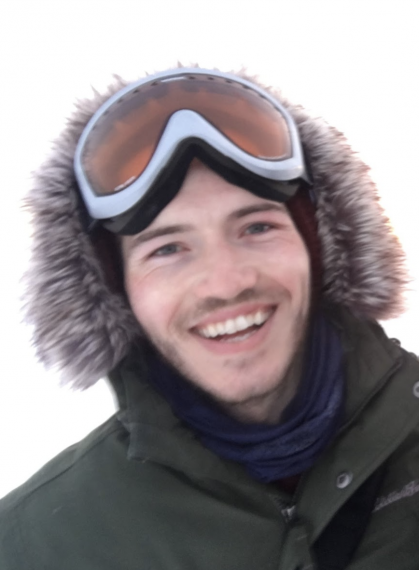 School of Computer Science graduate student, Nic Durish, has been listed as a finalist for the Guelph Chamber of Commerce Awards of Excellence [1]. 
---
Nic returned to the University of Guelph in September 2017 to begin a Master's degree in Computer Science. As part of his Master's program, Nic has been working with Inuit and non-Inuit researchers to develop the community-led eNuk health and environment monitoring application [2] for the remote Inuit community of Rigolet, Nunatsiavut. He's also working to better understand and quantify the digital divide in the Circumpolar North. 
Nic was nominated for the Chamber's Young Innovator Award based on years of innovative efforts using computer science to affect food waste reduction, energy conservation, and sustainable living. Prior to returning to the School of Computer Science, Nic spent a year travelling across the country with his fiance in a school bus that they converted into a tiny home on wheels [3]. 
The award winner will be announced at the Annual Chamber of Commerce Gala, June 28th. For more information (and to buy tickets), click here [4].
Congrats Nic! And good luck!