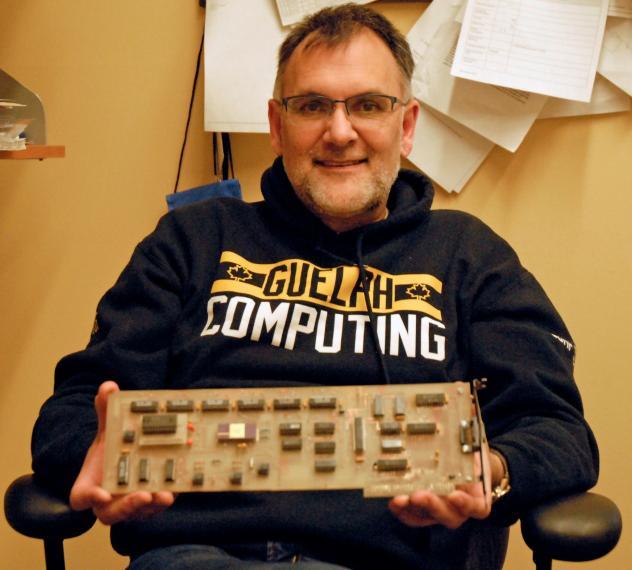 Dr. Gary Grewal, Associate Professor from the School of Computer Science, has been awarded the University of Guelph Faculty Association's Distinguished Professor Award for Excellence in Teaching.
Dr. Grewal received the award in recognition for his outstanding contributions to teaching and learning on campus. The nomination package was supported by numerous faculty members, current students, and alumni from the School of Computer Science.
Dr. Grewal has taught several computing courses, including CIS*2030, CIS*3120, CIS*4050 and CIS*6070. Dr. Grewal has an interest in interdisciplinary research that spans both computer science and computer engineering. His current research involves developing tools to support both FPGA and VLSI design flows, which allows computer scientists and engineers to implement software directly in hardware with minimal effort. His most recent project involves using machine-learning techniques to develop a "smart" FPGA placement tool that can map circuits onto hardware faster and more accurately than traditional flows by learning from previous circuits mapped onto the same type of architecture. He is also partnering with Dr. Antonie where the same sort of machine-learning techniques are being used in various data-mining and record-linkage projects.
Students play a huge role in Gary's research program. In fact, his research team recently received an award for finishing third out of twenty-two international universities at the 2016 ACM International Symposium on Physical Design Routing-Driven FPGA Placement contest. Made up of Guelph students, the team placed ahead of every other team from Canada.
Special thanks to all the students, faculty, and alumni who took the time to submit a nomination, as well as the Awards Committee. Congratulations, Gary! You're very deserving of this recognition!