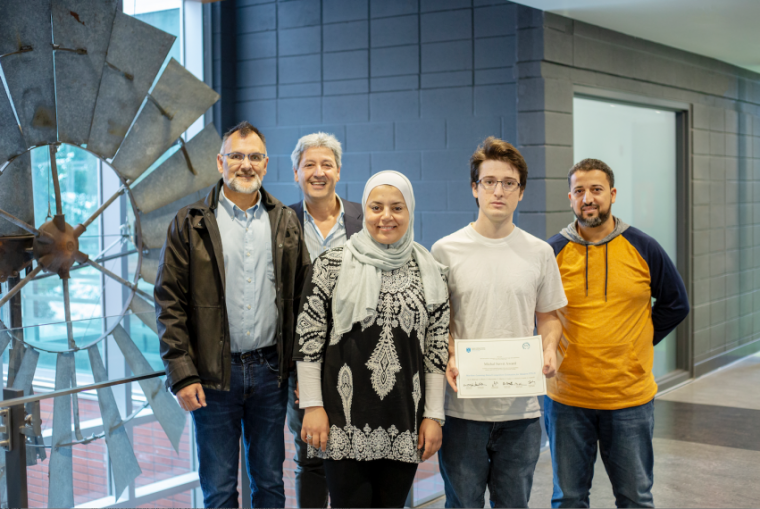 Congratulations to Drs. Grewal and Areibi and their research team, which includes School of Computer Science MSc student, Timothy Martin, for winning the Michael Servit Best Paper Award at the 28th International Conference on Field Programmable Logic and Applications (FPL) [1].  The FPL Conference is considered the premier European venue for disseminating research in the area of Field Programmable Gate Arrays (FPGAs).
Dr. Grewal's research team presented a paper showing how machine learning can be used to accurately and efficiently identify regions of congestion during placement of circuit components on FPGA devices. Placement tools that fail to optimize for congestion often fail to produce a feasible solution in the subsequent routing stage. The proposed machine learning model is as accurate as state-of-the-art global routers, but runs 291x faster, thus allowing congestion estimation to be performed more frequently during placement compared with other congestion estimation techniques.
Congratulations Timothy Martin, Dr. Grewal and the rest of the Research Team for winning this award!