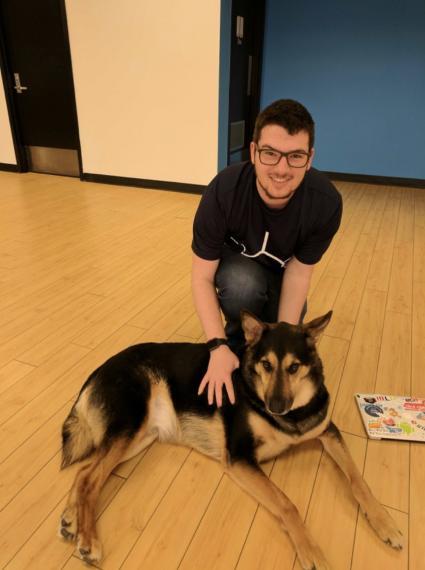 School of Computer Science student, Marshall Asch, has been recently named to the College of Engineering & Physical Sciences Society of Excellence. The honour is awarded to students who show outstanding academic excellence, and who have made outstanding contributions to the community (on or off campus). 
During his undergraduate degree, Marshall:
was on the Dean's Honours list every semester,
won the Dr. James Linders Scholarship in 2018,
was awarded a Northern Science Training Program grant to support his research in Nunatsiavut, Labrador,
elected as System Administrator for the Society for Computing and Information Sciences,
won Delta Hacks 2019 Transforming Tomorrow Award,
volunteered at Roboticon (and was actively involved in its organization),
was the departmental undergraduate rep on the Computer Infrastructure Committee
was the departmental undergraduate rep on the Curriculum Committee,
co-organized the Guelph Local Hack Day, and
was an undergraduate research assistant working on the eNuk health and environment monitoring app.
Marshall recently began his graduate studies exploring the digital divide in Canada. He will spend his first semester as a MSc Computer Science student working as a Mitacs Intern in the offices of Left in Maple Ridge, British Columbia. 
Congratulations Marshall!