Research in Focus Photo Contest Deadline
Details
Research in Focus photo contest - Deadline extended to October 31, 2018!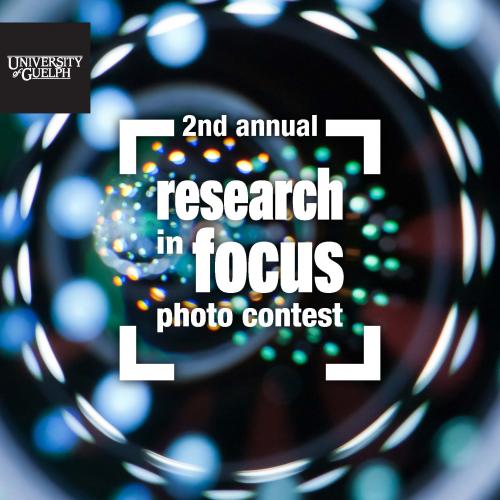 UPDATE: 
CSAHS is offering extra prizes to College faculty, staff, or students who win. 
Everyone from CSAHS who enters a photo will be part of a draw for a $50 gift card and an extra $100 gift card will be given to a first place winner in any of the categories
Help us put your University of Guelph research in focus!
Get out your smartphone, camera or however you take pictures and show us your research – what you do, where you do it and why – by October 31.
You could win a cash prize plus your photo could be used in an upcoming Research Communications publication.
The contest is open to all U of G faculty, staff and students.
The Best in Show prize is $1,000 with an extra bonus - a pizza party for your research team.
First ($500), second ($250) and third ($100) prizes will be awarded in each of the categories (faculty, staff, students).
Good composition and lighting are important - but mostly we are looking for unique photos that tell compelling research stories.
Looking for inspiration? Flip through our publications or check out some of the photos we've posted on Facebook, Twitter and Instagram.
We can't wait to see what you've been up to!
Event Website