The Engineering Society's Annual Teeter-Totter-a-Thon!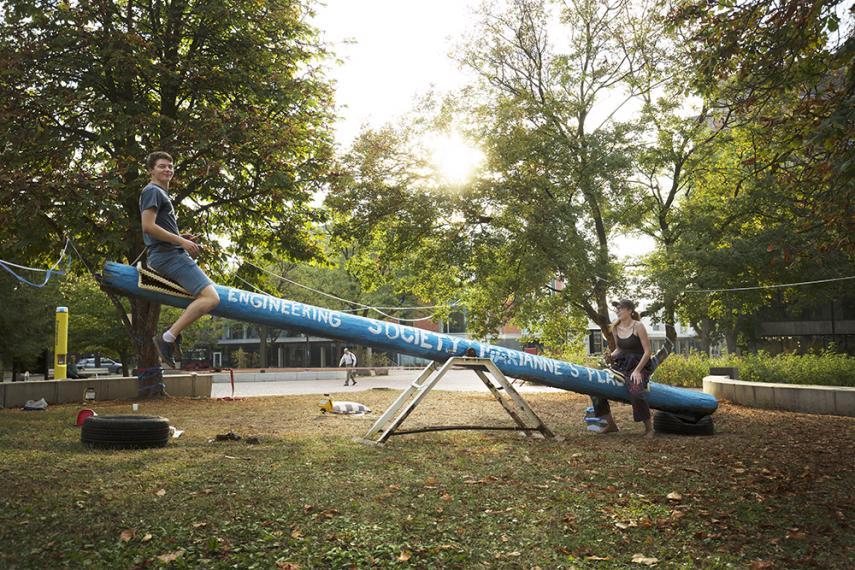 Teeter-Totter-a-Thon
The Engineering Society is running its annual Teeter-Totter-a-Thon for Marianne's Place (Guelph Centre for Women in Crisis). We will be running a teeter-totter for 24 hours straight and will have live music! It will be held 5pm Tuesday September 26th - 5pm Wednesday September 27th beside the cannon. Please stop by to show your support for the cause and we will be accepting donations.
We hope to see you there! 
Courtney Steingart and Annie Krueger - Engineering Society Charity Officers