Experiential learning opportunities give you the chance to learn by doing. They allow you to develop the knowledge, skills, and attitudes that will help prepare you for the world of work, and to contribute to communities as engaged citizens. These experiences can also broaden your networks and help you apply your classroom learning to real-world contexts.
The University of Guelph offers many experiential learning options both within and outside of the classroom. Click the links below for more information.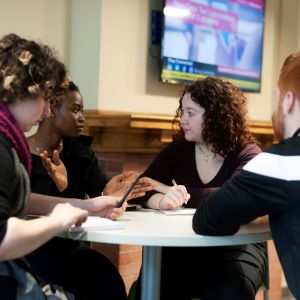 ---
Watch students share the knowledge, skills and attitudes they learn through experiential opportunities on campus:
Students talk about what they are learning through Work Study, Peer Helping, and Campus Employment.