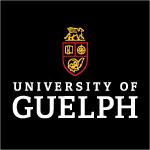 ---
Treasury Operations Contacts
Level 4, University Centre,
University of Guelph,
Guelph ON N1G 2W1
Telephone: 519-824-4120 x53315
Fax: 519-766-4793
Front Counter Hours:
The Front Counter opens at 8:30 AM and closes for deposits @ 4:00 PM. If your deposit is large, please come to the front counter by 3:30 PM or earlier, to allow enough time to verify and process the deposit.
COVID-19 Hours:



For Tuesday, Jan 18th,  Treasury will be on campus to help serve you. 
Week of Jan 24th. Treasury will be on campus Monday, Wednesday and Friday by appointment only. 
---
Source URL: https://www.uoguelph.ca/finance/treasury-operations-contacts
Links
[1] mailto:ehinse@uoguelph.ca
[2] mailto:blreynol@uoguelph.ca
[3] mailto:rbelcast@uoguelph.ca
[4] mailto:dkenny@uoguelph.ca
[5] mailto:lgorgi@uoguelph.ca
[6] mailto:jtrem@uoguelph.ca
[7] mailto:ksilva04@uoguelph.ca