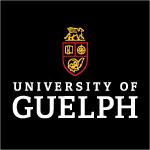 ---
ECS TIPS
The following key steps should assist you in filling out the ECS travel claim form.  For a more complete overview, please view the ECS tutorial [1]
All input areas are highlighted BLUE.
Click on the SAVE button often during your ECS session, to ensure that you don't lose information that you have entered.
Be sure to enter the Start and End Dates, the Destination, and the Purpose/Notes. Also, enter the name(s) and title(s) of the approver(s) in Supervisor/Chair and/or the Dean/Director. For claims over $5,000 the Dean or Director name and title must be completed in order to validate and submit the claim.
Receipts can be entered in Canadian dollars or a foreign currency with the appropriate exchange rate.
If you run out of receipt lines, click the SAVE button and additional rows will be added.
Please refer to the HELP features on the travel claim for guidance on Airfare location tax , Hospitality coding, and Commonly Used Object Codes .
If you have a large number of similar expenses within the same category/location tax (eg. gas or meals in Ontario), it is helpful to group them. You can either create a spreadsheet, or for meals use the Travel Meal Log . Enter all receipts into the spreadsheet/log, and calculate the total.  The total is then entered into one line of the claim form.  The receipts are then attached to the spreadsheet/log and included with the claim.
If the claim is for a Tri-Council grant, click on the Tri-Council section and complete the Tri-Council Certification form.
Remember to enter your account coding, which includes: Fund, Unit, Grant, Project and Other object code(s), if applicable. Once all coding has been entered, click on the Verify Coding button. If Invalid, please check with your department contact for coding assistance.
Once your form is completed, click on the Validate/Submit button. If the Validated claim status shows "No", then look for the error(s). Once the error(s) have been corrected, save your claim, and click on the Validate /Submit button again.
To print your claim, click on the PDF icon located above the Return/Cancel button.
Number all receipts according to the claim form, and attach them in order to the hard copy of the claim. Sign and obtain the approval signature (one level up approval – Supervisor / Chair / Dean / Director). Send the printed form/receipts to your departmental contact for submission to Payment Services.
---
Source URL: https://www.uoguelph.ca/finance/departments-services/procurement-and-payables/payments-reimbursements/expense-claim-system-ecs-0
Links
[1] https://www.uoguelph.ca/finance/departments-services/procurement-and-payables/payments-reimbursements/expense-claim-system-ecs-info
[2] https://www.uoguelph.ca/finance/node/2621
[3] https://www.uoguelph.ca/finance/node/2596
[4] https://www.uoguelph.ca/finance/node/1891