Symposium - Potential Use of Whole Genome Sequencing for the Canadian Food Industry
Location
Details
Potential Use of Whole Genome Sequencing for the Canadian Food Industry
Brought to you by the Canadian Research Institute for Food Safety (CRIFS) - University of Guelph, in collaboration with Illumina
$75 in Canadian funds (includes symposium, lunch, and coffee break)
Next generation or whole-genome sequencing (WGS) has started to revolutionize the food safety world. Public health labs around the world are already using this technology to perform molecular typing on food and clinical isolates to determine the potential source of a foodborne outbreak.  Food companies are using it for research purposes to better understand the microbial ecology of their products, to characterise new isolates or the ones they have in their culture collection to provide information on relatedness between isolates, and to see if they are coming from the same or a different source.  
Nevertheless, WGS has not yet been fully implemented as a routine diagnostic tool in Canadian public health labs. At present, WGS is only being used by a very small number of larger companies due to issues of cost and ability to use the data that is produced.  However, WGS offers great potential to support the recent federal government emphasis on strengthening the food safety system. 
This Symposium will focus on the basics of whole genome sequencing and on how its use could support and benefit the food industry in Canada. Industry leaders, government practitioners and scientists will share their experiences, current uses and plans for the future.  Attendees will also have the opportunity to learn about the various steps involved in whole genome sequencing from sample collection and processing through to data production and interpretation. 
Agenda
8:45 – 9:00 Opening Remarks - Jeff Farber, University of Guelph 
9:00 – 9:20 Introduction to the basics of bacterial molecular typing - Jeff Farber, University of Guelph
9:25 – 10:00 Whole genome sequencing – the basics, Michael Smith, Illumina 
10:00 – 10:30 Coffee Break
10:30 – 10:50 Current and Future Uses of WGS in public health in Canada - Rita Finley, PHAC 
10:55 – 11:15 The Potential uses of WGS in the dairy industry - Michel Pouliot, Agropur 
11:20 – 11:40 The Potential uses of WGS in the processed vegetable industry - Jean-Pierre Haché, Bonduelle Americas 
11:45 – 12:05  Uses of WGS for food fraud - Bob Hanner, University of Guelph 
12:10 – 13:05  Networking lunch                          
13:05 – 14:00  Demo of MiSeq - Illumina
14:00 – 14:30 Current and potential uses of WGS in the North American food industry - Michael Smith, Illumina 
14:35 – 14:55 Current and potential uses of WGS in the brewing industry - Jenny Martin, Sleeman Breweries 
15:00 – 15:30 Closing remarks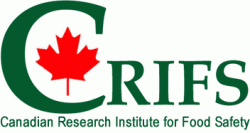 Event Website
Share this page
Find related events by keyword