Guelph Food Safety Symposium "Food Fraud: Do you know what you're eating?"
Location
Ontario Ministry of Agriculture, Food and Rural Affairs (OMAFRA) Building 
Conference Rooms 1,2,3
1 Stone RD W, 
Details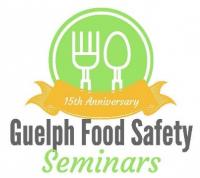 FOOD FRAUD: DO YOU KNOW WHAT YOU'RE EATING?
7:30 – 8:30 AM
Registration and Coffee
Visit the Tradeshow and Poster Displays
8:30 – 9:00 AM
Welcome and Opening Remarks
Mansel Griffiths, Professor Emeritus, University of Guelph
Poster Contest – 2 minute Student Presentations 
9:00 – 10:30 AM
Session 1: Collaborative Approach to Combat Food Fraud: Academic/ Government/Training Perspective
Moderator: Jeff Farber, Professor, Department of Food Science, University of Guelph and 
Director, Canadian Research Institute for Food Safety (CRIFS)
9:00 – 9:30 AM  - Genomic Tools for Food Fraud Detection 
Robert Hanner, Associate Professor, Biodiversity Institute of Ontario/Department of Integrative Biology, University of Guelph & Co-Founder, TRU-ID, Ltd.
Abstract:
Food fraud is an old problem but genomic tools provide new countermeasures for food defence. There are a variety of methods available that differ in terms of the appropriate scope of their application. This talk will demonstrate how some of these tools have been applied to detect food fraud and where the science and its application is headed amidst a changing international policy framework concerning the verification of ingredient authenticity.
Dr. Robert (Bob) Hanner is an Associate Professor in the Department of Integrative Biology at University of Guelph.  He earned a B.S. in Biology from Eastern Michigan University (Magna cum laude) and a Ph.D. in Biological Sciences from the University of Oregon before taking a Kalbfleisch Postdoctoral Fellowship at the American Museum of Natural History (AMNH), where he spearheaded development of the Museum's genomic resource collection. Together with his students and collaborators, he has authored more than 80 scientific publications on his molecular biodiversity research. However, he is perhaps best known for his work exposing food fraud. He collaborates with the Canadian Food Inspection Agency and the US Food and Drug Administration, as well as with national and international NGOs (e.g. Lets Talk Science, Oceana) and citizen scientists. His work has been featured by the BBC and CBC Marketplace, among many other media outlets.
9:30 - 10:00 AM - Working Together to Protect the Integrity of our Food System
Kevin Urbanic, Area Chief Inspector, Ontario, Canadian Food Inspection Agency (CFIA)
Kevin earned his Bachelors and Masters of Science degrees in biochemistry and microbiology from the University of Guelph and has spent the past 16 years working for the Canadian Food Inspection Agency (CFIA).  Beginning as a Food Safety Specialist in 2002, Kevin has worked in various inspection and management roles within the Agency's Operations Branch.  From 2013-2014, Kevin led the design of the Agency's new export certification model that will be used by all regulated commodities as the Agency implements its new integrated Agency Inspection Model.  Currently, as Area Chief Inspector, Kevin oversees the delivery of the CFIA's inspection programs in Ontario and is responsible for quality management, import surveillance and Enforcement and Investigation Services.
10:00 – 10:30 AM - Identifying Vulnerabilities and Mitigation Strategies in the Supply Chain
Renata McGuire, Operations Supervisor, Consulting & Technical Services, NSF International
Renata is responsible for providing food safety consulting services and for developing, maintaining and upgrading the resource materials and consulting tools used for NSF International projects. She is part of the NSF Global Centre of Excellence in Food Fraud, and has led the development of the vulnerability assessment model that supports companies both large and small in their food fraud programs. Her current role as Operations Supervisor, Consulting and Technical Services, focuses on global supplier assurance programs and she is an instructor for the FSPCA Preventive Controls for Human Food. Renata has also helped numerous companies achieve HACCP and certify to GFSI benchmarked standards. Her background is in Toxicology and she has over 18 years of food safety experience, managing vendor audit programs, implementing a variety of HACCP and food safety programs and managing product testing functions.
10:30 – 11:15 AM
Coffee Break
Celebrate our 15th Anniversary! Visit the Tradeshow and Poster Displays – Don't forget to vote on the posters
11:15 – 12:45 PM
Session 2: Collaborative Approach to Combat Food Fraud: Academic/Industry Perspective
Moderator: Valeria Netto, Food Safety and Traceability Program Specialist, Food Safety Programs Unit, Ontario Ministry of Agriculture, Food and Rural Affairs (OMAFRA)
11:15 – 11:45 AM - Food Fraud, Risk Perceptions and Trust in Canada: Present & Future Considerations
Lianne Foti, Assistant Professor, School of Hospitality, Food and Tourism Management, College of Business and Economics, University of Guelph
Mark Juhasz, Research Associate/Lecturer, College of Business & Economics, University of Guelph
Abstract:
Food fraud has become a source of concern for consumers in many parts of the world. This talk will assess the level of awareness and trust among Canadian consumers in relation to fraudulent and counterfeit food products. The determinants on consumers' risk perception of food fraud and related consumer behaviours will be discussed as will future considerations.
Lianne Foti is an Assistant Professor in the College of Business and Economics at the University of Guelph. She received an MBA from EDHEC Business School, France and a Doctorate from the University of Bradford, UK. Prior to her academic career, she worked in both the food and energy industries. Lianne's body of research largely focuses on ethical decision making, consumer behaviour, and social marketing. Her work has been published in several peer-reviewed journals and has been featured in the Globe & Mail, CBC's The National, and CTV News Channel among others.
Mark Juhasz is a research associate and lecturer in the CBE. He completed his doctorate at the University of Guelph in 2014, and is specialized in the food, health and sustainability sectors. Mark has worked on collaborative projects across Canada, and includes the following organizations; OMAFRA, AAFC, GAC, BDC, DFO, LRIC, and the Arrell Food Institute. He currently teaches strategy, business and sustainability in the CBE at the University of Guelph.
11:45 AM – 12:15 PM - Food fraud and the danger it poses to our farmers
Cory Van Groningen, VG Meats
Cory Van Groningen is the eldest of 3 brothers Chad, Kyle and Kevin working together in a farm to fork family business.  He is the husband of Heidi and father of Brooke, Haley and Ruth.  Cory and Heidi met at the University of Guelph where Heidi graduated with a Science degree in Animal Agriculture and Cory graduated with a Agricultural Business degree and a Master's degree in Agricultural Science.  Journal article published in the Journal of Animal Science.
Cory and Heidi were named 2012 Ontario Outstanding Young Farmers.  Cory and his family work with over 40 other Ontario Beef Farm Families to deliver the VG Farms brand of beef to Ontario Families.  Cory serves on the board of Beef Farmers of Ontario, board of Beef Improvement Ontario, the board of Ontario Independent Meat Processors, and on his local church council.  Cory has won the Queen's Diamond Jubilee Medal for excellence in contributions to his community.   
12:15 – 12: 45 PM
Panel Discussion  - Consumers care how their food is produced and where it comes from. Join industry, academic and government experts to learn how food integrity/ authenticity can build public trust and protect your bottom-line.
Moderator: Michelle Martin, Public Health Inspector, Durham Region Health Department and Food Safety Working Group Chair, CIPHI (ON-Branch)
Panel:
Jim Chan, Certified Public Health Inspector, Food Safety Consultant, Health Inspector's Notebook
Robert Hanner, University of Guelph
Mark Juhasz, University of Guelph
Renata McGuire, NSF International
Kevin Urbanic, CFIA
Cory Van Groningen, GV Meats
Jim Chan, Certified Public Health Inspector, Canada
Jim Chan began his career as a Public Health Inspector at Toronto Public Health (TPH) in 1977 after completing his science degree at University of Guelph and the Environmental Health program at Ryerson University. Throughout his 36-year career, Jim has been responsible for managing and implementing programs and activities dedicated to the protection of public health. Programs such as Food Safety Inspection (DineSafe Toronto), Communicable Disease Control (including case management during the SARS outbreak in 2003 and health & safety during the H1N1 outbreak in 2009), Infection Control, Tobacco Control Enforcement and Health Hazard Investigation.
Jim retired on October 31, 2013 from TPH and began an interesting career as a food safety consultant to media outlets & on-air guest in various TV shows, presenting at conferences and workshops, developing food safety training materials, and promoting public health and food safety using social media. Jim's recent adventure is teaching a food safety course to public health inspectors at Conestoga College, School of Health & Life Sciences in Kitchener, Ontario, Canada.
You can follow Jim online at:
Facebook: https://www.facebook.com/pages/Health-Inspectors-Notebook/584714684935666
Website: www.chanchris.com
Twitter: @phijimchan
12:45 – 1:00 PM
Closing Remarks
Mike Cassidy, Coordinator, Food Safety Science Unit, Ontario Ministry of Agriculture, Food and Rural Affairs