Brewing Class: Introduction to All-Grain Brewing
Location
Details
Learn all you need to get started brewing beer at home.
Instructors: 
Shane Walker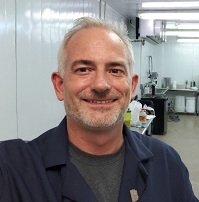 Who is the course designed for?
Anyone having an interest in learning how to make their own beer using basic all-grain brewing equipment. This course is suitable for beginners who have no previous brewing experience.
Registration Fee: $60 in Canadian funds. 
Lunch is not provided, however lunchroom facilities with tea and coffee will be available.
What do I need to bring? 
A notebook is recommended. Please wear long pants and close-toed shoes.
What is included in the fee? 
All materials to brew during the class are included. Handouts with instructions and formulations of two beers are also provided. You will be given a sample of each of the beer types brewed to take away.
Course Structure and Topics:
One afternoon from 12:00 to 4:30 PM
This class takes you step by step through the all-grain brewing process with a focus on brewing two beers; a Saison and a New England (i.e. Hazy, Juicy) IPA.
Throughout the brewing process your instructors will provide an overview of brewing ingredients, equipment and issues to be aware of when brewing, including:
Malt Sensory – includes malt types, their properties and uses. You will have the opportunity to taste many of the different malt varieties.
Hop Sensory – an introduction to bittering hops and aroma hops. Which hops to use and how to use them effectively. 
Water – key pointers on water and how it can modify beer flavour.
Sensory of Off-Flavours in Beer – smell examples of the most common faults and learn how they are caused (and prevented!)
Equipment – the essential equipment you need to get started, which equipment to consider beyond a basic set-up.
Registration is limited to 16 participants due to the hands-on nature of the program.
To be added to our email list, or for any questions - please contact:
Shane Walker
Email: swalke03@uoguelph.ca
Phone number: (519) 824-4120 extension 52942
Share this page
Find related events by keyword