HHNS Wellness@Work Lunch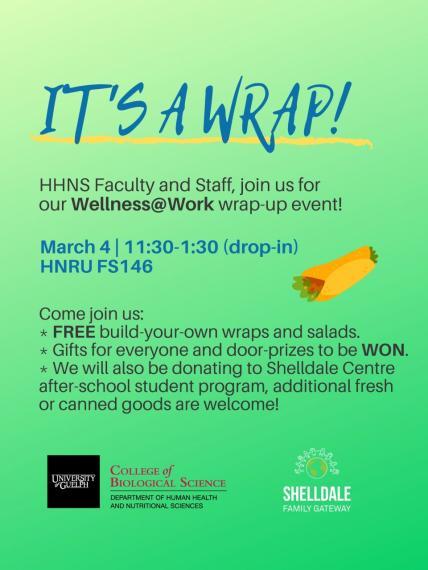 Details
IT'S A WRAP!
HHNS Faculty and Staff, Join us for our Wellness@Work wrap-up event!
March 4, 11:30-1:30 (drop-in)
HNRU FS146
Come join us:
Free Buils-your-own wraps and salads
Gifts for everyone and door-prizes to be WON.
We will also be donating to Shelldale Centre after-school student program, additional fresh or canned goods are welcome!
University of Guelph, College of Biological SCience, Department of Human Health & Nutritional Sciences
Shelldale Family Gateway