Guelph Family Health Study Distinguished Speaker Seminar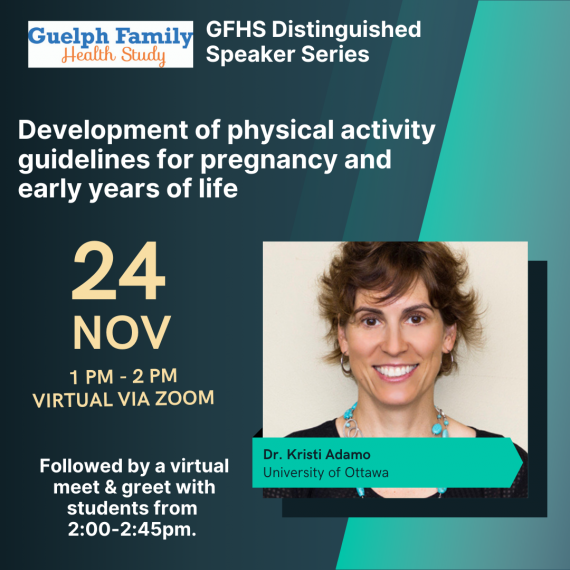 Details
Development of Physical Activity Guidelines for Pregnancy and Early Years of Life
The Guelph Family Health Study is welcoming Dr. Kristi Adamo as a distinguished speaker for the seminar "Development of physical activity guidelines for pregnancy and early years of life".
All are welcome to attend the virtual seminar from 1-2pm, and students are invited to attend a virtual Q&A and networking session from 2-2:45pm. 
Please register here.
Please send any questions to sdougl02@uoguelph.ca